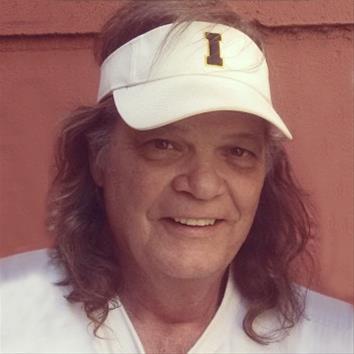 Born on:

September 5, 1951

Departed on:

March 27, 2021

Resided in:

Iowa City, IA
Kevin Lee Snyder
Kevin Lee Snyder passed away on Saturday, March 27, 2021, at the age of 69. He was born in Cedar Rapids to Harold and Pearl Snyder. He graduated from Prairie High School in 1969 and attended Kirkwood. Throughout his life he held a variety of jobs, but his real passion was his work at Goodwill and Systems Unlimited. He later went to work at Moore Business Forms (now RR Donnelley), where he stayed for over 30 years until he retired in 2013.

Kevin loved everything outdoors and would spend his time roaming his forested property along the Iowa River: fishing, foraging for mushrooms, cutting wood, tending his vegetable garden and creating inspired yard art from found treasures. He also loved rescuing dogs, seeing live music, hunting for sport, completing the daily crossword, collecting frog mementos, and cheering on the Hawkeyes and Cardinals.

Kevin's love for his family and friends was on full display every day and he was always the first to help anyone in need. He was strong willed and strong headed, with a massive heart of gold. Kevin will be remembered by most for his amazing sense of humor and quick wit. He always found the right thing to say to make everyone around him smile and laugh.

Kevin leaves behind his life partner Valerie Kemp, son Cory Lilledahl, daughter Misty Lilledahl, grandson Jacob and dog Margo. He is also survived by his sisters Karlene Smith and Karen Buelow along with several cousins, nieces and nephews. He was preceded in death by his parents and sister Kaylene.

A celebration of life will be held this summer in Iowa City. Condolences, stories, photos or inquiries can be sent to rememberingkevinsnyder@gmail.com.