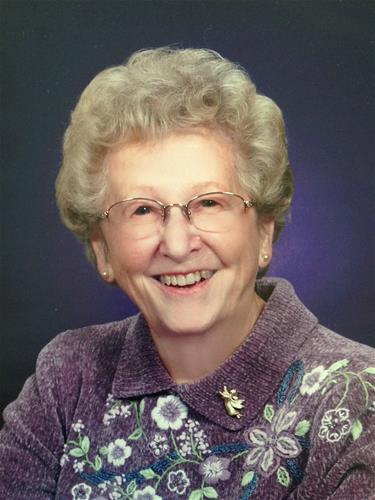 Born on:

January 1, 1927

Departed on:

March 22, 2021

Resided in:

Carlisle, IA
Dorothy L. "Dottie" Duncan
Dorothy L. Duncan, age 94, was born and raised in Trenton, NJ and a long time resident of Ewing. She had been living in Carlisle, IA with her daughter when she passed away on March 22, 2021.
Dorothy "Dottie" was a member of the Scotch Ridge Presbyterian Church of Carlisle, IA since 1999 and enjoyed participating in and helping with church activities.
She was a member of the O.E.S., Morning Star Chapter #22 and Bordentown Chapter #257 since 1960.
Daughter of the late Erma and Albert Tranter, and widow of Richard J. Duncan, USMC (ret), she is survived by her daughter, Doreen G. Wilson, son-in-law, Terry Wilson, grandchildren, Heather L. Sexton and Bryan O. Sexton, and several nieces and nephews, and great nieces and great nephews.
Dottie was a loving wife, mother, grandmother, sister, aunt, godmother, and friend. She will forever live in our minds and hearts.
Interment will be held at Greenwood Cemetery, Hamilton, NJ, at a later date.