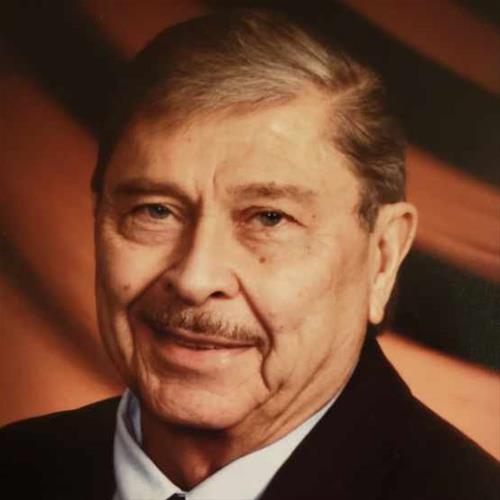 Born on:

February 7, 1946

Departed on:

March 5, 2021

Resided in:

Dayton, IA
Clayton Dean Swanson
Clayton Dean Swanson, 75, of Dayton, passed away on March 5, 2021, at home, surrounded by his loving family after a courageous battle with cancer. Per his wishes, he has been cremated. A private graveside service will be held at Vegors Cemetery.

Clayton was born February 7, 1946, in Boone, IA to Donald Herbert (Swede) and Lois Lucille (Berglund) Swanson. He was baptized and confirmed at the Stratford Lutheran Church and was a lifelong member. After graduating from Stratford High School in 1964, Clayton attended Iowa State University and received a Master of Science degree in 1973.

He was united in marriage to his childhood sweetheart, Pam Sturtz, in 1964. Born to this union were three children, Jody, Nolan, and Jenny.

Clayton held a variety of jobs over the years. He was most proud of helping his father with the family farm and a 26-year career with the Iowa Department of Natural Resources.

Throughout his life, Clayton enjoyed fishing and hunting. He especially loved fishing on Clear Lake and the Des Moines River. He was an avid St. Louis Cardinals fan, traveling to see games in Chicago and Kansas City. He enjoyed learning how to make old family recipes including Kropkokkor, potato bologna, and head cheese. A couple of highlights in his life include flying on the B-17 Flying Fortress and the restoration of a 42 Ford panel truck. Most of all, he enjoyed having social gatherings with family and friends and visiting around the kitchen table.

He was preceded in death by his mother and father, Donald (Swede) and Lois Swanson; daughter, Jenny Louise Swanson; and brother-in-law, Walter Sturtz. He is survived by his wife, Pam; children, Jody (Randy) King, Nolan (Terri) Swanson; and two grandchildren, Kallista (Dakota) McIntyre and Koreen King; sisters, Linda Sturtz Pickup and Marsha (Mike) Headley; and brother-in-law Pat (Mary) Sturtz; as well as several nieces and nephews.

In lieu of flowers, memorials may be given to Stratford Lutheran Church or to the family to use at their discretion.