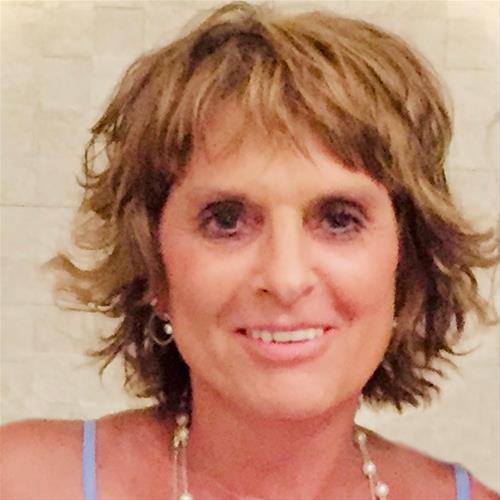 Born on:

October 6, 1960

Departed on:

June 17, 2021

Resided in:

Cedar Rapids, IA
Shirley Spoden
Shirley Spoden, 60, of Cedar Rapids, passed away from medical complications after an extended fight on June 17, 2021. She was surrounded by her loving family and is survived by her husband, Dan, and her two daughters, Jessie and Danele.

Also surviving Shirley are her parents, Charles and Gloria DeCook, Guttenburg, IA; sisters, JoAnn Florez (Richard Navarrete), Menifee, CA; Rhonda (Michael) Brandt, Marion; in-laws Jeff (Marty) Spoden, Elgin, IL; Ron (Nancy) Spoden, Brooklyn Park, MN; Lynne (Jeff) Twedt, Roland, IA; Sharon (Tony) Ugulini, Johnston, IA; Karin (Pierre) Kisting, Cedar Rapids, IA. Shirley also leaves behind many nieces and nephews that were near and dear to her heart.

Shirley was preceded in death by her brother Donnie DeCook and a very special aunt, Ginger Kruse.

Shirley was born in Postville, Iowa on October 6, 1960, the oldest child of Charles and Gloria DeCook. She graduated from Postville High School in 1979, where she excelled in basketball, track and softball, along with being named Homecoming Queen. Shirley went on to graduate from Marshalltown Community College before starting her working career that was centered around caring for people, first working at St. Luke's Hospital in Cedar Rapids and later at the Abbe Center for Community Mental Health. Over the course of many years of caring for others, Shirley touched many lives and established a reputation for compassion, empathy and professionalism.

Shirley and Dan were together for 40 years and married on February 21, 1987. They loved watching Iowa sporting events and Cubs baseball games, entertaining family and friends, and traveling.

Shirley was blessed with the gift of gab and had a vast group of close friends. She loved decorating the house, especially for Christmas, and creating arrangements out of pinecones. Shirley was a fire goddess, an avid gardener and loved being outside. The harsh Iowa weather never deterred her from putting in many miles walking outside.

Shirley took great joy in her family and she loved nothing more than spending time with her husband and daughters. Although Shirley was diagnosed with multiple sclerosis, she lived life to the fullest and rarely let it slow her down. She would light up any room like a summer sunny day. Shirley was always the life of the party and made sure that everyone was having a good time. Her daily life demonstrated a true kindness for others and acceptance of everyone for who they are.

The family would like to offer their special thanks to the staff in the Pulmonary and Intensive Care units at St. Luke's Hospital, for their assistance and guidance during Shirley's illness.

In lieu of flowers, memorial donations can be made to the Multiple Sclerosis Foundation.

There will be a Celebration of Shirley's life on Tuesday, June 22nd from 5:30-8PM to be held at Ushers Ferry Historic Village Lodge located at 5925 Seminole Valley Trail NE in Cedar Rapids. Please dress casual as Shirley would expect this to truly be a celebration!