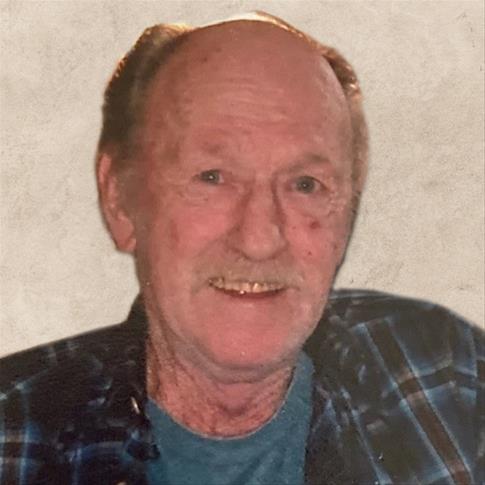 Born on:

January 31, 1939

Departed on:

June 3, 2021

Resided in:

Decorah, IA
Leo Patrick Linnane
Leo Patrick Linnane, 82, of Decorah, passed away at his home surrounded by his family on June 3, 2021, following a short battle with cancer. A memorial service will be held at a later date.
Leo was born on January 31, 1939 to Patrick Gaylord and Irene Cecelia (McKenna) Linnane at their home in the Village of Freeport, Iowa. He grew up on the family farm in Bluffton, Iowa and attended the country school, Bluffton #2. Growing up, he worked on the farm and at Snyders Nursery in Canton, Minnesota.
At age 17, he joined the Army and was stationed at several bases. Most notably, Fort Campbell, Kentucky with the 101st Airborne; Anchorage, Alaska and Fort Ripley, Kansas where he trained many troops. He was honorably discharged in 1960. On one of his leaves from the Army, he met the love of his life, Cheryle Jean Noecker. They married on June 24, 1961 and were blessed with 3 daughters.
Leo had several occupations over his life. He worked at the State Hospitals with the handicapped in Rochester, Minnesota and in Faribault, Minnesota where they lived for many years. He attended Mankato State University and studied auto mechanics. Leo managed several stations in Faribault, but farming was his passion.
In 1979, he moved the family to Preston, Minnesota to a farm in Carimona Township. He raised hogs mostly and his favorite saying, "It's the smell of money". He also managed the CO-OP gas station in Harmony, Minnesota and worked at Fillmore Place in Preston. They eventually moved back to the family farm in Bluffton, Iowa after his dad passed in 1988. He farmed and raised hogs until a stroke made it difficult, but he remained on the farm until his passing.
He was preceded in death by his beloved wife, Cheryle; his parents; sister, Vivian Kimber; and grandson, T.J. Severson.
Leo is survived by his 3 daughters, Tammet Jerrow of Colorado Springs, CO; Valarie Linnane-Lund of Canton, MN; and Paula (Tony) Severson of Preston, MN. Grandchildren: Angel (Daniel) Orcott, Tim (Sharla) Jerrow, Philip Jerrow, Kyle Linnane, Micheala Lund, Noah Lund, Adam Severson, and Megan Severson; and 8 great grandchildren. Also surviving are his sisters, Evelyn (Richard) Brinks of Ossian; Ida (Roger) Quam and Esther Linnane both of Decorah; and one brother, Dale (Vickie) Linnane of Faribault, MN; and numerous nieces and nephews whom he cherished.
He was a stubborn Irishman and he will be greatly missed.