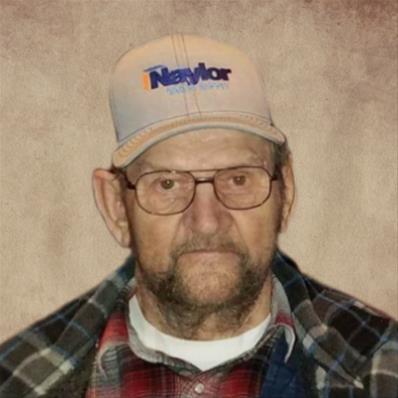 Born on:

February 9, 1941

Departed on:

June 2, 2021

Resided in:

Canton, IA
Freddie Lee Potter
Freddie Lee (Fred) Potter, 80, of Canton, Iowa passed away on June 2, 2021 at home surrounded by his family. His battles with serious medical issues in recent years showed his courage in facing life's challenges with a smile. Despite the pain, Fred came out a hero and fought hard until the very end.

Freddie Lee was born February 9, 1941, in Jones Co, Iowa, to Melvin Arnold and Esther Emma (Smith) Potter. He was the 5th son of a family of 7 boys. Canton has been his lifelong home. His education was from the Canton one room schoolhouse, along with his brothers.

Fred worked on the highline for many years with his brothers and later was part of Potter Brothers Construction company. He raced stock cars in his early years, but his true enjoyments were fishing, hunting, mushrooming and sitting on the front porch with a cold one in his hand. Fred always loved visiting and sharing his many stories with everyone he encountered.

He married Joyce Clary, November 8, 1959, and had three children: Tonya, Freddie "Harguss" and Angie. They later divorced.

Fred married Brenda Lange at their home in Canton on September 6, 1981 after being together for seven years. Ten years later, in 1991, Nathan Lee was born in January and Lacie Lynn was born in December of the same year.

Those left to honor his memory include his wife, Brenda Potter of Canton, Iowa; children, Tonya Potter of Maquoketa, Iowa, Angie (Mark) McDermitt of Keizer, Oregon, Nathan Potter (Shelby Stecklein) of Canton, Iowa, and Lacie Potter (Christian Jordan) of Lowden, Iowa; daughter-in-law, Melissa Potter of Maquoketa, Iowa; brother, Jack Potter of Clinton, Iowa; eight grandchildren, five great grandchildren, and many nieces and nephews.

He was preceded in death by his parents, first wife Joyce, son Freddie "Harguss," and brothers Robert, Arnold, Raymond, Ronald, and Sidney.

A Celebration of Life will take place on Friday, June 18, 2021 starting at 3:00pm with an informal service at 6:00pm. Please join us at Nathan Potter's shop in Canton (163 150th St, Monmouth, IA 52309).

Burial will take place at a later date.