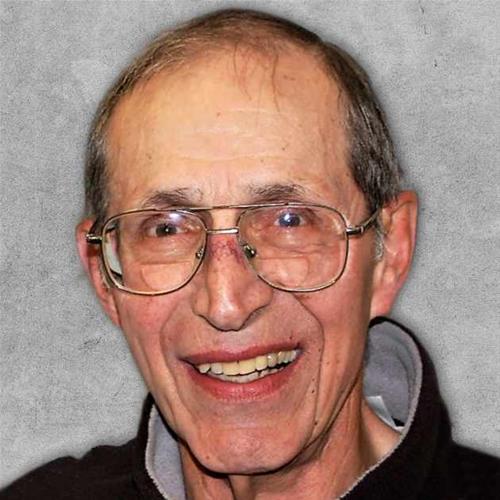 Born on:

October 10, 1932

Departed on:

July 6, 2021

Resided in:

Cedar Rapids, IA
Abraham Oglanian
Abraham Oglanian of Cedar Rapids, IA, passed away peacefully on July 6, 2021, at the age of 88.

He is survived by his wife of 63 years, Susan (nee Ribble) Oglanian; his children, Lynn Goeke (James) of Salem, OR, Ann Oglanian of Sonoma County, CA, and James Oglanian of Chicago, IL; his grandchildren, David, and Daniel Goeke; and his brother, Harry Oglanian. He is predeceased by his parents, Vahan and Altoon (nee Hajinian) Oglanian, and sister, Eve Krewal.
Abe was born in Racine, WI on October 10, 1932, as the youngest of three children to Armenian immigrants who survived the Armenian genocide and found a place to build a life together in the US. His father, a loving and hard-working man, served in the US Army prior to becoming a US citizen. His mother, a devout Christian and long-time member of the St. Mesrob Armenian Apostolic Church, became a US citizen in 1942. While Abe did not speak English when he started school, teachers recognized his spirited intellect and a high school teacher guided him toward a scholarship at Lawrence University, where he played football and graduated in 1954 with a BA in Education.

When called to serve, he entered the US Army and was deployed with the 3rd Engineers to South Korea. Upon his return, he was employed as a teacher. At the Deer Path School in Lake Forest, IL, he met his future wife, Susan, also a teacher. After they married, he used the GI Bill to obtain a Masters in Elementary Administration from the University of Northern Colorado in Greeley. He then secured employment as a teacher in the Cedar Rapids School System and became a principal. From 1961 to 1971, he served as a committed administrator, promoting excellence in the same type of public education that had so effectively elevated and expanded his own life. During summers, he worked toward a Ph.D. in Education at the University of Iowa and cheered on the Chicago Cubs.

When he left teaching to go into business with his father-in-law, Harry Ribble, at Rapids, Inc., he also began a love affair with fishing the trout streams of Eastern Iowa, where he and Harry could be found on Friday afternoons. He eventually traded in the rod and reel for his truest passion, the game of golf. He dedicated himself to improving his handicap at the Cedar Rapids County Club's course and loved the men he played with as brothers. During the Iowa winters, he crafted fine furniture that resides in the homes of all his children. He was an active member of the Thursday Noon Optimist Club, whose creed supports the choice to lead an optimistic life. For many years, he and Susan enjoyed domestic travel, often to visit their children and grandchildren, and international travel across the globe.

Abe was a loving and constant father who was present in his children's lives, and who taught them how to laugh. He was guided by the belief that we should do our best but not take ourselves too seriously, that we should leave places and people better than we found them, that people who are different than us have something to teach us, that we should take only what we need, and that we are all better off if we talk about solving problems and not about people. He engaged the world with a quick wit and easy laugh and was grateful to the many people who contributed to his long and happy life. He leaves a legacy of hard work, humor, friendship, contribution, learning, and fair-mindedness.

Abe's family extends their warmest thanks to the staff of Cottage Grove Place and Mercy Hospital Hospice for their compassionate care of Abe during his battle with Alzheimer's.

A celebration of life is scheduled for August 21, 2021, from 11:00AM to 2:00PM at the Indian Creek Nature Center. On the following day, a private burial will take place at Spring Grove Cemetery.

In acknowledgement of his lifelong belief in the power of effective education to elevate all children, his family has established the Oglanian Early Education Endowment. The fund will be managed in perpetuity to support the education of children in need at the Indian Creek Nature Center at 5300 Otis Rd SE, Cedar Rapids, IA 52403, including at their Creekside Forest School, a nature-based preschool program for 3- and 4-year-old children. In lieu of flowers, donations to the education fund are welcome.