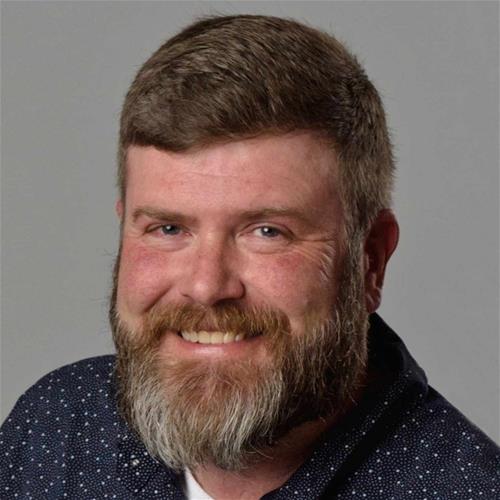 Born on:

December 12, 1971

Departed on:

January 6, 2021

Resided in:

West Liberty, IA
Gregory John King
Gregory John King, 49 years old, succumbed to cancer on January 6, 2021 at his home in West Liberty, IA with his wife, Michelle, by his side.

Greg was born on December 12, 1971 in Iowa City, IA. He was lovingly adopted as an infant by Jean and Larry King and grew up on a farm near Greenville, IA. He was the oldest of three siblings. Greg attended elementary school at South Clay and graduated from Spencer Community School in 1990. He was a member of the National Honor Society, was a Merit Scholar, and unsurprisingly, was actively involved in Mock Trial. After high school, Greg attended the University of Iowa where he received his degree in Biology. He was a member of the fraternity Sigma Alpha Mu during his time at Iowa.

Greg worked in the meatpacking industry through college and early in his career, living in Des Moines, IA and Marshfield, WI. In 2001 Greg became a father to his son, Max. Later in his career he was a supervisor for Cargill in various capacities, living in Jefferson, IA, and Panora, IA. It was in Panora that he met the love of his life, Michelle, and her two children, Delaney and Dakota. On May 27, 2011 Greg and Michelle were married.

In 2013, Greg, Michelle, and Max relocated to West Liberty, where he worked as a home inspector with Vigilant Home Inspections. His meticulous nature and knowledge of most, or maybe all, things served this position well and it seemed he really found his niche. Or he enjoyed the flashlight. Probably both.

Greg found joy in maintaining aquariums. He had a 50-gallon saltwater tank while still living at home with his parents. He dabbled in electronics of all kinds, from stereos to home entertainment. He loved to game, particularly with Max. He relished caring for his home, the landscaping in particular. The Clay County Fair drew him to Spencer almost yearly. Other pastimes included riding his Harley, reading (Stephen King novels were a favorite), and listening to Dropkick Murphys and punk covers of popular songs. Anyone that spent any time with Greg knew he had a strong will and a sense of humor that pushed the ticket. He wasn't one to mince words, nor was he known for giving a soft delivery. He was a truth teller, which left you feeling one of two ways. Greg had grit.

As death will do, and as Greg's disease progressed, a softer side emerged. He was more compassionate. He adopted a King Charles Cavalier puppy he named Rex. He saw the world with a larger scope.

Left to cherish his memory are his wife, Michelle of West Liberty; his son Max of Cedar Rapids; his step-children Delaney Turner of Perry and Dakota Redfern of Guthrie Center; his father Larry King (Dianne Binder) of Spencer; sister Andrea Argotsinger (Andy) of Ames; brother Steve King (Mandi) of Spencer; step-brothers Zac Binder (Nancy), Damon Binder (Susan), and Adam Binder (Kris); father-in-law Mike Turner; mother-in-law Marilyn Behr; sister-in-law Tricia Rutledge (John) all of Panora; brother-in-law Mark Behr (Shawnda) of Adel; and many loving nieces, nephews, extended family members, and friends.

Greg was preceded in death by his mother, Jean (Kirschbaum) King; his paternal grandparents, Cecil and Marie (Umbrell) King; and his maternal grandparents, Virgil and Loretta (Currans) Kirschbaum.

The family would like to thank Greg's medical team, benefit patrons, and all those who have shown support during this time.
There will be a Celebration of Life service set at a later date.

A memorial will be set up in Greg's name.