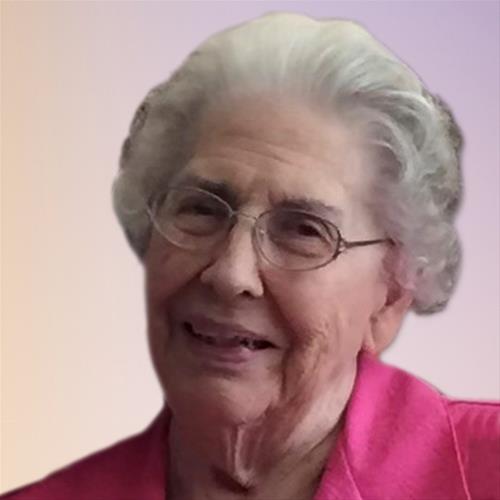 Born on:

December 27, 1924

Departed on:

January 23, 2021

Resided in:

Cedar Rapids, IA
Elmarie Ann Meyer
Elmarie Ann Meyer, 96, passed away on Saturday, January 23, 2021, at Terrace Glen Village, Cedar Rapids, Iowa.

Ann was born December 27, 1924 in St. Louis, Missouri to Dr. Thomas Louis and Marie Louise Reese. Ann graduated from Washington University in St. Louis in 1944 with a Bachelor of Arts, where she majored in zoology, chemistry, and human physiology, with a minor in mathematics. She was a member of the Beta Beta chapter of the Alpha Xi Delta sorority.

After graduation, Ann worked as a chemist at Ralston Purina in St. Louis, Missouri. A pioneer for women in science, she was featured in the United States Department of Labor's 1948 publication "The Outlook for Women in Science."

A few years later, Ann was teaching physiology at the University of Missouri in Columbia, Missouri. Her friends set her up on a blind date with an engineering student who had served in the war as an Army Air Corps pilot. Ann and Allan Henry Meyer's blind date to a football game was the first of many, and they married on August 19, 1950 in St. Louis, Missouri.

Ann and Allan moved to Long Beach, California in 1952. There, they made a home and raised a family, having two daughters, Karen and Jan, and one son, Tom. Ann was a loving mother and homemaker. She enjoyed bowling, playing piano, and leading her daughters' girl scout troop. Ann also worked as a math and science teacher.

In retirement, Ann was an active volunteer and enjoyed participating in handbell choir. Her lifelong friendships transcended time, circumstance, and distance. Even in old age, some of her dearest friends were her sorority sisters. Ann was a major presence in her granddaughters' lives, imparting her perspective, her wisdom, and her enduring love for ice cream and jigsaw puzzles.

Ann will be dearly missed and forever remembered by her children and granddaughters. Her example will continue to be revered by her progeny; she was accomplished but humble, witty but kind, stoic but warm.

Ann is survived by her children, Karen Shaw, Cedar Rapids, Iowa, Jan (Charlie Ford) Merchant, Tigard, Oregon, and Tom Meyer, Cedar Rapids, Iowa; granddaughters, Emily Shaw, Washington, D.C., Katherine (Garrett Gyssler) Shaw-Gyssler, Corona, California, Amy Merchant, Duluth, Minnesota, Diana Merchant, Portland, Oregon, and Bethany Shaw, Cedar Rapids, Iowa; and one great-grandchild.

She was preceded in death by her husband, Allan, who died on April 9, 1983.

Ann will be interred next to her husband in Cypress, California. The family will hold a private memorial at a later date. For more information, please call (913) 206-3026.

In lieu of flowers, donations may be made to Bethany Lutheran Church in Cedar Rapids, Iowa.