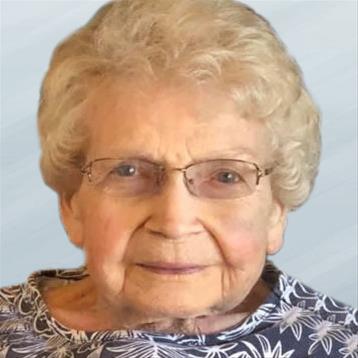 Born on:

February 19, 1936

Departed on:

February 2, 2021

Resided in:

Mechanicsville, IA
Nancy Ann Jurgensen
Nancy Ann (Black) Jurgensen, 84, died at home on February 2nd, 2021. Her children and at her request friends, Dorothy Wendt and Ruth Switzer were present to share her journey. Her remains were cremated and her children will plan a Celebration of Life for both her and Duane when spring comes, and it is a safer time to gather.

Nancy was born February 19, 1936, in Fort Dodge, Iowa. Her parents, Lloyd and Lyle (Parsons) Black raised their family (Dale, Gary, Nancy and Clayton) on a farm near Farnhamville, Iowa. This small town in Calhoun and Webster counties was home to the High School Girls' Basketball Team who found their way to the state tournament during her senior year in 1954. Nancy was a starting guard for the Bulldogs.

After high school graduation, Nancy attended and graduated from St. Joseph's School of Nursing in Fort Dodge. She and classmates Helen and Dollie moved to Santa Monica, CA to find adventure and work for 9 months after their training. When she returned to Iowa, she worked in Cedar Rapids and then for Aaron P Randolph, M.D. in Anamosa.

She married Duane Edward Jurgensen on Aug. 14, 1960, and together, they raised their family and farmed in Jones County, where she remained until her death.

She was a member of the First United Methodist Church of Morley and was involved with the church's youth group after her own children were grown. She was a loyal fan of her children's and grandchildren's activities and loved attending their events.

Nancy was diagnosed with rheumatoid arthritis in her early 30s. The disease was aggressive and caused extreme pain and left her body crippled and deformed. Try as it might, RA was unable to suppress her spirit. Despite a life of physical pain, she chose JOY and was always present for those who needed her. There is not a person who knew her who has not been touched by her strength, kindness and love.

She is survived by her five children, Mark (Jane) of Ames, Ann (Jeff Davidson) of Mechanicsville, Melinda (Jeff) James of Cedar Rapids, Deron (Terese) of Cedar Rapids and Janette (Jeff) Voss of Ryan; her grandchildren, Atticus, Eliot and Ian (Mark), Adam (Ann), Hannah and Derek (Melinda), Samuel, Aaron and Emily (Deron), and Jennie, Jake, JoAnna and Jared (Janette); her brother, Gary Black; sisters-in-law Elnor Black and Marilyn Guier; and many nieces and nephews with whom she enjoyed staying in touch.

She was proceeded in death by her husband of 59 years, Duane; brothers, Dale and Clayton Black, brother-in-law Jim Jurgensen and sisters-in-law, Nancy Karen Jurgensen and Joann Black.

The family is grateful for the friendship and care of the hospice team from Above and Beyond.

Nancy supported Camp Courageous, the Mechanicsville Food Pantry and the Mechanicsville Fire and Ambulance Service.