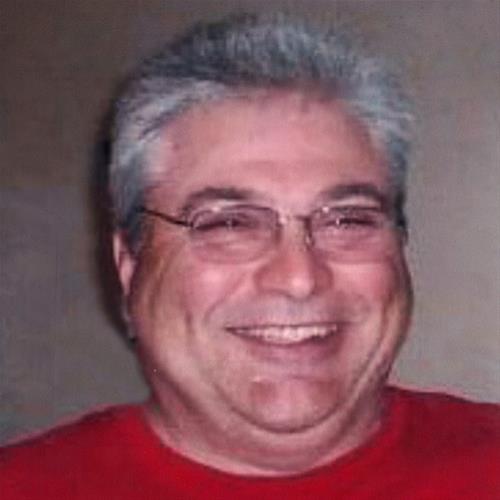 Born on:

October 5, 1956

Departed on:

February 23, 2021

Resided in:

Cedar Rapids, IA
Mickey Joe Blackwell
Mickey Joe Blackwell was born in Cedar Rapids, IA on October 5, 1956 to Robert LeRoy Blackwell and Marlene Joy (Hodges) Blackwell. He died February 23, 2021 from complications of T-cell Lymphoma at the Dennis and Donna Oldorf Hospice House with his best friend Cheryl at his side.

Mick is survived by his great friend of many years, Cheryl Holub, his daughter, Taylor Jo, his stepdaughters, Mackenzie and Kaitlyn, his brothers, and their spouses: Rick (Michael), Robby (Patty), Rodney (Tracy) and his Aunt Teddy. Also surviving are many cousins, nieces, nephews, grand nieces, grand nephews, and many friends. Mick was preceded in death by his parents and his niece, Angel.

Mick graduated from John F. Kennedy High School, Cedar Rapids, Iowa 1974.

Mick loved to build things and travel. He was the owner of Pro Construction for 40 plus years. He grew many vegetables in the garden and shared them with neighbors and family. Mick and Cheryl traveled the world together. His friends and family have many pictures of structures, sunsets, and sunrises as proof!

Mick enjoyed going to the Iowa football games with friends and family. Go Hawks! He was the driver on RAGBRAI many times for his LIZARD KING friends and his brother, Rick. His announcements for the "TUBS" to be loaded each morning is a word and sound embedded in many a LK memory. The BLUE BUS will never be forgotten.

Mick participated in softball for many years. He was a person who knew so many people and had so many friends.

Mick and Cheryl decided to split their retired years by living in San Juan Cosala, Jalisco, Mexico, where they befriended many, and Cedar Rapids, Iowa.

May Peace be in your heart and many positive memories of Mick be on your mind. Please consider donating a pint of blood. It is so needed for many patients.

Mick's body was donated to the University of Iowa to be used for cancer research. His body will be cremated. Condolences may be offered by sending cards to: Family of Mickey Blackwell, 2525 Towne House Drive NE, Cedar Rapids, Iowa 52402.

Donations may be made in his name to Holden Comprehensive Cancer Center, University of Iowa, 200 Hawkins Drive, Iowa City, Iowa 52242.

A Celebration of Life will be held at the Knights of Columbus #5677, 810 Vernon Valley Drive SE, Cedar Rapids, Iowa from 1:00 to 3:00pm, Saturday, February 27, 2021. At 2:00 there will be prayers offered. Due to COVID-19, all visitors are asked to wear a mask and maintain social distancing.

Also, a VERY LARGE PARTY will be held later this summer!