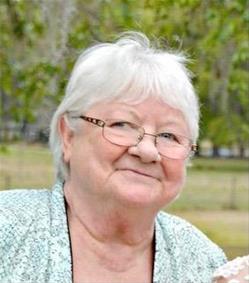 Born on:

June 9, 1943

Departed on:

February 18, 2021

Resided in:

Reinbeck, IA
Connie Lou Verduyn
Connie Verduyn – 77 of Reinbeck, Iowa passed away Thursday, February 18th while under the care of
Unity Point Hospice in Grundy Center, Iowa. Per Connie's wishes she has been cremated with the
assistance of Iowa Cremation. A Celebration of Life and Internment will follow in the spring of 2021,
date yet to be determined.

Connie Lou (Sager) Verduyn was born June 9th, 1943 in Reinbeck, Iowa, the daughter of Wilbert and
Noreen (Hoeg) Sager. Connie was raised in the Reinbeck and Gladbrook area having started school in
Dinsdale then graduating high school from Gladbrook, Iowa (Class of 61'). Connie was united in
marriage to Dr. WH Verduyn September 24, 1966 later divorced and then remarried to Dr. WH Verduyn
July 1st, 2001.

Those that knew Connie know family and friends were her first love. Whether she was getting together
with cousins to play cards, gathering for family reunions in the park or preparing for holidays, being
surrounded by her kids/grandkids were times she looked forward to most. Connie had an extended
family of friends through her love of horses and horticulture. Connie had a green thumb and a unique
knack of attracting birds of all seasons to watch outside her window year round.

Connie was extremely gifted. Her passion for the arts were on display throughout her life. She loved to
sing and act, often participating with local choirs or playhouses early in life and then relived by watching
her grandkids all grow and perform. Connie was an accomplished artist. Her first passion was painting
for fun but was also was certified with The Bob Ross School of Art and would teach classes when time
allowed. Her art work is still on display in many homes today as are several of her award winning
sculptures. Connie loved to quilt and many will enjoy these gifts of which will be heirlooms to pass
along with many stories for future generations to enjoy.

Connie is survived by her children Brian (Erin) Verduyn, Polk City, Iowa, Andrea Verduyn (Tom
Knackstedt) of West Des Moines, Norbert (Teri) Verduyn of Fargo, ND, Jerome (Carolyn) McMinnville,
Or., Sebastian Verduyn, Zearing, Iowa, and Son-in-law Scott Jamieson of Cooper, Me; (11) grandchildren
(8) great grandchildren w/ one more on the way. Also still with us are her brother Verlyn/Nub (Sharon)
Sager of Tiffin, Ia, sister Gay (Gary) Oulman, Lakeland, Fl., brother Mike (Judy) Manley, Traer, Iowa.
Additionally remembered is her best friend (soul sister) Monica Wulf, several cousins, nephews/nieces
and school friends.

Connie was preceded in death by her husband Wouter Verduyn, her parents Wilbert & Noreen (Manley)
Sager, her stepfather Cecil Manley, a brother Donn (Butch) Sager, a sister Kathy Manley, a daughter
Lieselotte and a nephew Tim Sager.