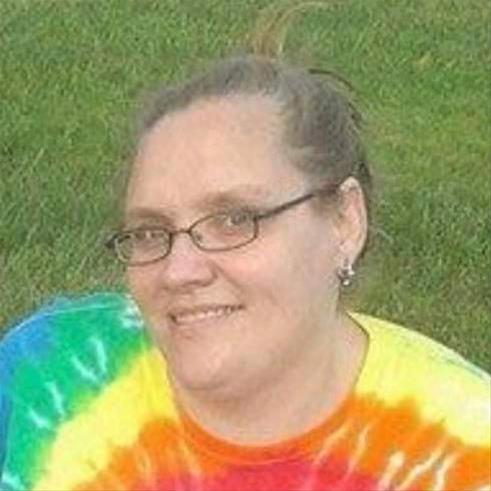 Born on:

August 19, 1974

Departed on:

December 27, 2021

Resided in:

Marion, IA
Jolene Maye Schuelka
Jolene Maye Schuelka, 47, passed away, Monday, December 27, 2021 en route to Mercy Medical Center in Cedar Rapids due to a pulmonary embolism.
A celebration of life will be held at a later date along with Graveside services.
She was born Aug.19, 1974 in Vinton, IA to John and Vicki (Tharp) Schuelka, Jr. She was a graduate of Vinton/Shellsburg and a charter member of VFW Aux. Post 8884.
Even though she had a few rough patches in her life, she enjoyed the simple things in life. She enjoyed singing karaoke, watching her favorite drivers at the local dirt track, jigsaw puzzles, and making crafts for everyone. She cherished every moment that she got to spend with her kids and grandkids. She was a limited edition, one of kind and loving person who would let you know what was on her mind. She will be truly missed.
Jolene is survived by two sons, Ian & Isaiah Schuelka; two daughters, Gracie McPherson & Bethany (Jake Robinson) Linsey; two brothers Jason (Angelina Hunter) & John (Shelly) Schuelka; three grandkids, Adonis Peppers, Brynleigh Linsey and Charles Linsey. Two nephews and three nieces.
Jolene was proceeded in death by both parents, brother J'Me, grandparents and other extended family.