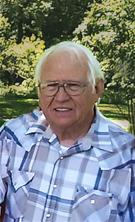 Born on:

September 20, 1938

Departed on:

August 21, 2021

Resided in:

Cedar Rapids, IA
Travis DeVere Walters, Jr.
Travis DeVere Walters Jr., 82, of Cedar Rapids, formerly of Anamosa, died Saturday, August 21, 2021, at the Hiawatha Care Center in Hiawatha, Iowa.
A Celebration of Life will be held Friday, September 10th from 11:00 a.m. -2:00 p.m. at the Riverside Pavilion in Pinicon Ridge Park (4729 Horseshoe Falls Rd, Central City, IA).
Memorials may be directed to Saint Rescue & Adoption in Cedar Rapids, Iowa or Animal Welfare Friends in Monticello, Iowa.
Thoughts, memories, and condolences may be left at www.Iowacremation.com
He was born on September 20, 1938, in Des Moines, Iowa. Son of Travis Sr. and Kathryn Walters.
Travis graduated from Prairie City High School with the class of 1956. He then continued his education at Kirkwood Community College and went on to earn a bachelor's degree from the University of Iowa. He was employed with American Telephone and Telegraph Company from 1956-1961. Travis then became employed as an Avionics engineer with Collins Radio/Rockwell Collins/Boeing in Cedar Rapids, where he remained until his retirement in 1995.
He enjoyed music, photography, many outdoor activities, nature, wildlife, visiting historical places with family and coffee with ham club friends. His passion was communicating around the world on his ham radio.
Travis was a member of the American Radio Relay League, Ham Club and the Masonic Lodge. He also held licenses as an FAA Airman, FCC Radio & Telephone, and FCC amateur Radio.
He is survived by six children, Brenda (Louis) Cavros, Bret (Nicole) Walters, Lynn Walters, Crystal Walters, Lance (Dana) Walters, and Christina Walters; 15 grandchildren; 11 great-grandchildren; 5 great-great grandchildren, and a sister, Mary Cozad.
Preceded in death by his wife, JoAnn; parents, Travis Sr., and Kathryn; a son, Vernon Walters, and a grandson, Jason Walters.