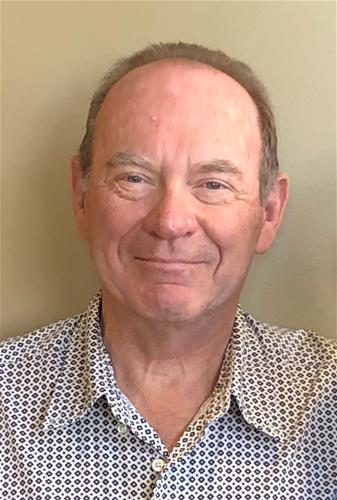 Born on:

September 6, 1955

Departed on:

August 20, 2021

Resided in:

Oskaloosa, IA
Leslie Kenneth Ferguson
Leslie Kenneth Ferguson was born September 6, 1955 in Montgomery, AL. He passed away at Iowa Methodist Medical Center in Des Moines, IA on August 20, 2021, due to complications of a low immune system.
Les was born to parents, Orland and Gertrude Dalbey. Shortly after his birth, his mother passed. His father, in the active military, was unable to care for him and his two older sisters. In 1960, Les was adopted by Kenneth and Maryanne Ferguson of Sewal, IA, along with his youngest sister, Pat. An older sister, Linda, was adopted by an aunt and uncle, then living in San Diego, CA.
Les was raised in the Sewal area all his school years, attending both Sewal and Seymour Community Schools. After high school, he married Kim Marie Bauer in 1974, and they made a home in Seymour. Les worked various jobs until landing at Fowler Elevator for nearly a decade. One story we all cherish from his years there is the experiment that resulted in the exact number in "bookoo". (BTW it is 83.) In 1980, Les and Kim moved to a rural Cincinnati, IA farm. Here they raised two kids, Tina and Taron, a hundred head of stock cows, and various other livestock. Around 1990, Les and Kim changed gears. Due to Les's ongoing kidney disease, he decided to retire from the farm and the elevator and go to college. Les went to IHCC for two years, graduating there and then going to William Penn College, where he graduated with a bachelor's in industrial management. Immediately after graduating he was hired by MidAmerican Energy in Des Moines. Les and Kim moved to Carlisle, IA in 1994. Here they expanded their family by two more, adopting Bryce and Jon. In 2018, Les and Kim retired and moved to Oskaloosa, IA to be closer to their children. They have spent the last few years traveling the 50 states, being 4-H leaders, and volunteering.
Words we would use to describe Les are humorous, positive, adventuresome, supportive, and a role model. Other things we would tell you about are that he earned his pilot's license and operated a small plane with his father. He has served as an organ transplant mentor, after receiving three transplants himself. Les has always been active in his local church, often serving in several leadership positions. Les greatly enjoyed his hobbies and often became experts in their field. These included: gardening, fishing, the Iowa State Fair, Dutch oven cooking, and tinkering in the shop. You would also often find him in the bleachers of grandchildren's games or in the audience of their performances. He took pride in his family, the Republican party, and serving in God's army.
Les is preceded in death by both his biological parents and his adoptive parents, and a sister Linda Dalbey.
He is survived by his lovely bride, Kim; daughter Tina (Jim) Marshall, son Taron (Amanda) Ferguson, son Bryce Ferguson, and son Jon Ferguson; sister Pat Berry. Also, grandchildren Lyman (Molly) Marshall, Kendal Marshall, Grace Marshall, Ireland McGraw, and Brie Marshall; and great grandson Oliver Marshall.
A Memorial Celebration service will be held at Gateway Church of the Nazarene in Oskaloosa, IA on Saturday, August 28 at 2 pm. In Les's honor, a social time will follow with pie and refreshments. A designation for memorial gifts will be split between a veteran service dog program and an "in memory" item at the Iowa State Fair. Gifts can be made out to Kim Ferguson at this time. In lieu of flowers, the family prefers perennials, shrubs, or trees.