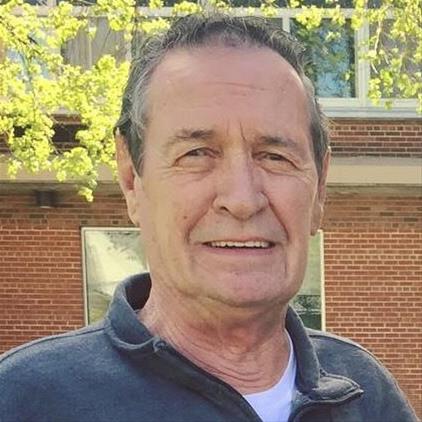 Born on:

April 3, 1942

Departed on:

August 18, 2021

Resided in:

Lansing, IA
John Costello
John Costello, known to his friends as "Coz" and many of his family as "Twinney" passed away at the age of 79 on August 18, 2021, surrounded by his family, who he loved dearly.
John and his identical twin brother, Tom, were adopted by Irene and John Costello in 1942, where they lived in Chicago, IL with their parents and sister, Patricia. John endured his share of tragedy as a child, losing his father at the age of 11 and his twin brother at 14.
John enlisted in the Army after high school. After serving his country, John married his soulmate, Sharon Zeimet, on November 21, 1964. John and Sharon lived in Chicago, IL for 5 years before moving to Lansing, IA in 1969. John worked at a local gas station fixing cars, pumping gas, and yes, washing windows; something he didn't do around the house. John later took employment at Norplex in LaCrosse, WI and then went on to work at Interstate Power Company south of Lansing. Interstate was purchased from Alliant Energy, where John retired in 2005. John also proudly served as a member of the Lansing Fire Department for 25 years.
John was a wonderful, devoted husband, and a terrific father. He always said he wanted to provide a better life for his family than he endured as a child, and he did just that. He taught his kids the value of working hard, having a sense of humor, and to always be family oriented. John was passionate about his wife, kids, grandchildren, and great grandchildren and enjoyed spending time with them the most. John was the type of person who was always willing to lend a helping hand, no matter how hard the task. He was a "handy man" and enjoyed fixing cars, working on woodworking projects in the basement, and helping his family members fix something around their house. He loved going fishing, taking care of the yard and flowers, going on little gambling trips around the area, playing cards, and having a cold one. John was an avid Chicago Bears and Chicago Cubs fan, but recently switched to root for the White Sox after the Cubs traded all their players.
John had a great sense of humor but was often quiet and wasn't one to take center stage. During the last couple weeks of John's life, what will be remembered most was his humor and one liners he came up with, not the disease that took away his quality of life. Some of the comments his family will remember most will be when giving him morphine and teasing Sharon that she had taken some, John replied "more-for-me" or after Father Smith performed the anointing of the sick, we asked John what questions Father asked him in which he quickly said, "Did he think Mom would remarry?" Knowing that is not what Father had asked him.
We have been blessed to have him in our lives as long as we have. He will be dearly missed but the memories and the legacy he left will live on forever.
He is survived by his loving wife of 57 years, Sharon (Zeimet) Costello, four children, Susan (Keith) Meyer, Eitzen MN, John Costello (Kayla Rux) of Hazel Green WI, Michelle (Kurt) Kishman of Farmersburg IA, and Tom (Kris Reinhart) Costello of Lansing IA. 12 grandchildren, 3 step grandchildren, 11 great grandchildren, and several special nieces and nephews.
He is preceded in death by his dad, John, brother, Tom, mom, Irene, sister, Patricia Houlihan, and in-laws, Barney and Dorothy Zeimet, Brother in-law Tom Rethwisch, Nephews Brian, and Tom Houlihan.
A Celebration of John's life will be held from 4 p.m. to 8 p.m., on August 22, 2021 at TJ Hunter's Banquet Hall in Lansing Iowa, 52151. A prayer service will begin at 4 p.m.