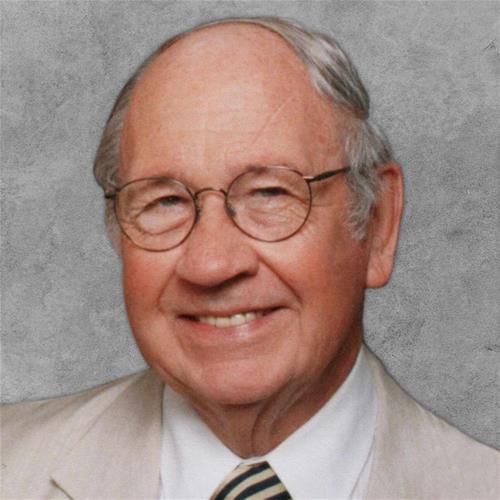 Born on:

December 30, 1928

Departed on:

August 19, 2021

Resided in:

Hiawatha, IA
Edward "Gene" Eugene Kendall
Edward Eugene "Gene" Kendall passed away peacefully August 19, 2021, at the Hiawatha Care Center. He was born December 30, 1928, in Ottumwa the son of Roy and Lela Kendall.

Ed graduated in 1946 from Ottumwa High School. On November 21, 1948, he married Betty Havlik. The couple made their home in Ottumwa until 1951 when they moved to Cedar Rapids where Ed became a draftsman for Century Engineering. By 1954 the couple had built their home in Marion. It was then that Ed realized he had developed a love of building and started his own company Kendall Craft Homes. He went on to build over 135 homes in the Marion, Cedar Rapids, and Coralville areas. His final and largest project was a townhouse building in Hiawatha where he and Betty lived and managed for 27 years until health issues made it necessary for them to make the Hiawatha Care Center their home. Ed enjoyed gardening and Iowa Hawkeye sports. He and Betty enjoyed traveling to many different countries around the world.

Ed and his wife, Betty were lifelong members of Jehovah's Witnesses. Therefore, he had a hope for the future to be resurrected to a paradise earth where old age, sickness, and death will be no more.

Ed is survived by Betty, his wife of 72 years; daughters Deborah Kellogg and Jini Slezak (Randy) of Melbourne, Florida; son Kevin Kendall of Miami, Florida; grandsons Tony Kunz of Cedar Rapids and Nick Babcock of Satellite Beach, Florida; granddaughter Vanessa Kunz of Port St. John, Florida; and many loving nieces and nephews. He was preceded in death by his parents, 2 sisters, and one brother.

A virtual memorial service will be held on Saturday, August 28, 2021, at 2:00 p.m. You may join this virtual memorial service on your smartphone, tablet, or computer by using Zoom. The meeting ID is 891 5457 7183 and the passcode is 339966. There will be no in-person memorial service.