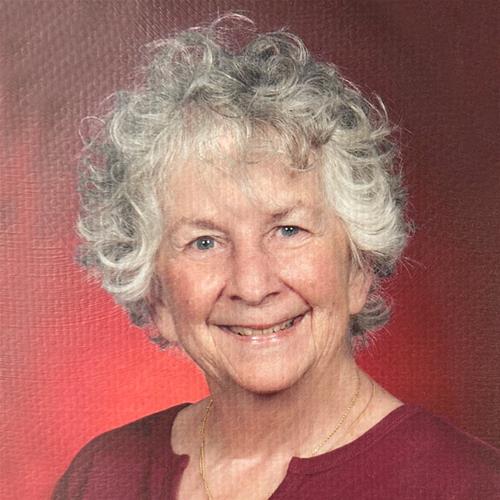 Born on:

September 18, 1931

Departed on:

April 22, 2021

Resided in:

Cedar Rapids, IA
Mary Clements Smith
Mary Clements Smith, 89, of Cedar Rapids, passed away peacefully on Thursday, April 22, 2021 at Prairie Hills Assisted Living in Cedar Rapids. Per Mary's wishes, she was cremated. A private family service will follow at a later date.

Mary was born on September 18, 1931 in Des Moines, Iowa, the daughter of Ralph and Marie (Davis) Clements. She grew up in Cedar Rapids, attended Carleton College in Northfield, MN, where she met her husband, and graduated from the University of Oklahoma with a degree in teaching.

She married Edward N. Smith, Jr. on June 15, 1951 in Cedar Rapids. Together they had 3 children: Mary Kaye, Carol, and Edward. Mary taught 1st and 2nd grade in the Cedar Rapids Community School District at both Pierce and Erskine Elementary for 30 years.

Mary is survived by her three children, Mary Kaye Snell of Edina, MN, Carol Bristow of Cedar Rapids and Edward (Yvonne) Smith III of Marion, IA; seven grandchildren, Kyle (Marit) Snell, Andy (Alley Baer) Snell, Cory Snell, Benjamin Bristow, Abigail (Josh) Stoll, Amanda (Aaron Gibney) Freeman and Rachel (Ryan Bennett) Smith; and one great-grandchild, Nina Snell.

Preceding her in death were her parents, Ralph and Marie, her husband, Edward, her sister, Patricia, and her brother, Tyler.

Mary's family would like to extend heartfelt gratitude for the compassionate care she received while residing at Higley Mansion Care Center and under the care of Compassus Hospice. They also want to thank her team of doctors and staff, specifically Dr. Bharat Jenigiri of PCI Oncology and Dr. Wook Lee and nurse Lisa Corner, at Hall-Perrine Cancer Center.

In lieu of flowers, the family respectfully encourages you to make a donation in Mary's name to Friends of Iowa PBS / Iowa PBS Foundation, The Friends of the Cedar Rapids Public Library or the Cedar Valley Humane Society.