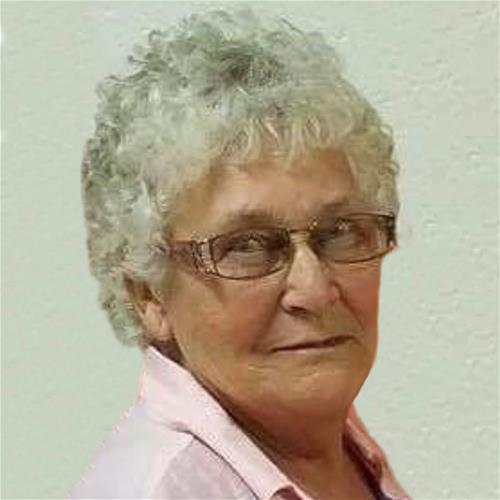 Born on:

June 14, 1942

Departed on:

April 14, 2021

Resided in:

Marengo, IA
Joan Marie Schwartz
Joan Marie Schwartz, 78, cherished Mother from Marengo, Iowa, entered eternity on Wednesday, April 14, 2021 at UnityPoint St. Luke's Hospital after a sudden illness in Cedar Rapids, Iowa.

Joan was the daughter Russell and Marcella Mills from Gays Mills, Wisconsin, born on June 14, 1942 in Watseka, Wisconsin. Joan married Thomas K. Schwartz on June 16, 1984 in Billings, Montana where they resided for twelve years before coming back to Iowa.

She was preceded in death by her parents, Russell and Marcella Mills from Gays Mills, Wisconsin; husband, Thomas Schwartz; brother, Gary Mills; brother-in-law, John Wachniak; in-laws, Thomas and Pauline Schwartz; stepdaughter, Suzy Schwartz; sister-in-law, Ursula Mills; and her precious canine companion Libby.

She is survived by her children, Arthur S. Elliott (Sharon) of Ledbetter, Texas; Angela Sanders (Kerry) of Cedar Rapids, Iowa; Chris Fisher of Marengo, Iowa; Amy (Branden) Martinson of Ladora, Iowa; Jennifer Fisher of Marengo, Iowa; Kristine (John) Kelleher of Falcon, Colorado; and Brian (Jami) Schwartz of Rockwall, Texas.

Also surviving are 10 grandchildren and 12 great grandchildren and many, many friends.

Joan was a homemaker with a well-developed sense of humor which she passed on to her children. She loved her family, birds, flowers and her beloved dogs, "Pumpkin" and Libby." She had a mutual love and respect for the many friends that grew up with her children. She treasured them as they did her and will truly be missed.

In lieu of flowers, donation may be sent to Gateway Park and Preserve at 2550 G Avenue, Ladora, IA 52251 or Iowa County Master Gardeners at Gateway Park, 1640 Court Avenue, Marengo, Iowa 52301.

A private Memorial Service will be held at a later date.