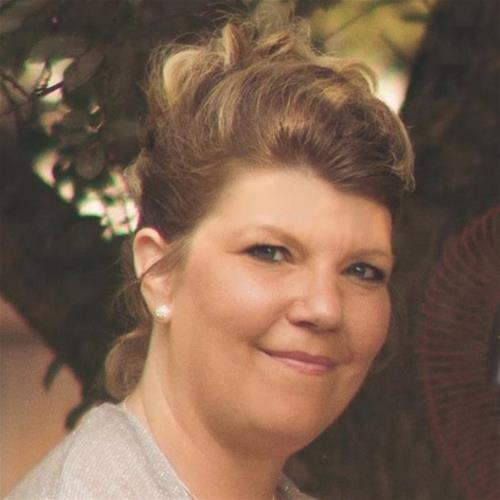 Born on:

June 13, 1976

Departed on:

April 3, 2021

Resided in:

Barnum, IA
Jennifer Joy Rodawig-Birkey
Jennifer Joy Rodawig-Birkey, of Barnum and Spirit Lake, Iowa, died unexpectedly on April 3, 2021 at the University of Iowa Hospitals in Iowa City, Iowa, at the age of 44.
Jenny was born on June 13, 1976 in Spirit Lake, daughter of Vonnie Veldman and Don Rodawig. She attended Spirit Lake Elementary and High School , and went on to earn her Associates Degree from Iowa Lakes Community College with a Major in Journalism.
After graduation Jen went on to become a broadcast personality on KUOO in Spirit Lake, KICD in Spencer and KTLB in Fort Dodge. In later years she focused on service positions, opened her own Daycare, worked as a nursing assistant, and served as a para-educator working with special needs kids.
In 2002, Jen married Ed Birkey, and together they had three amazing kids- Max, Sol and Kate Birkey. Jen often said they were her proudest accomplishment in life. She was a devoted Mom who relished her most important job of being home for her kids.
Jen enjoyed great music, animals of all kinds but especially the special dogs she had throughout her life, and helping others. One of her charitable efforts included securing local donations and resources to help with the flooding in Nebraska, the Spring of 2019 and working onsite there to help rescue the many stranded animals in the flood waters. She touched a lot of people's lives and had a willingness to talk to people from all walks of life. She will be deeply missed by friends, family and all who knew her.
Jenny was preceded in death by her grandparents Adam and Lucy Eich, Dienne Rodawig, and her uncle Bill Eich.
Jen is survived by her husband Ed Birkey, her children Max, Sol and Kate Birkey, her parents Vonnie (Harv) Veldman, and Don Rodawig (Jan Beck), her siblings Angela (Thomas) Kunz and her children Adam and Jake Dubel, Hannah and Daniel Veldman, her grandfather Dr. Don Rodawig, and her companion Cory Dean. She had many aunts, uncles, cousins, nieces, nephews and extended family and friends who were a big part of her life.
There will be a visitation at the By The Grace Of God Church in Barnum, Iowa on Friday, April 9 th from 5-7pm. There will also be a Celebration of Jenny's Life at Gull Point State Park Lodge located on West Okoboji Lake on Saturday, May 8 th from 1-4pm.
In lieu of flowers , any memorial donations can be made to : In Memory Of Jennifer Rodawig-Birkey, 555 East Street, Barnum, IA 50518