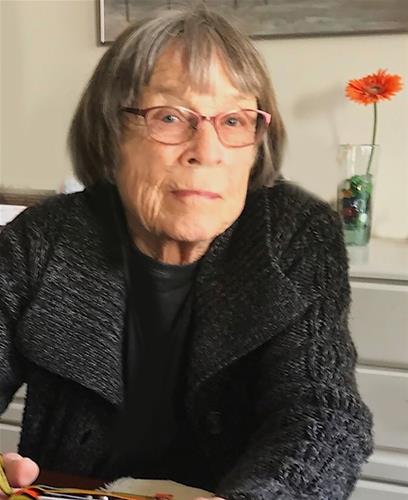 Born on:

November 19, 1932

Departed on:

April 22, 2021

Resided in:

Grinnell, IA
Helen Carstens
Helen Carstens, 88, of Grinnell, passed away on April 22, 2021. She was born on a farm in Washta, Iowa, on November 19, 1932 to Ellen and Ray Roberts. She went to school and graduated from Washta Consolidated Schools in 1950. In December of 1951 she married Merlyn Carstens and together they raised five children. Living in many different communities, she was a stay at home mom until the children were older and then worked many different jobs including Weigh Tronix in Armstrong, Iowa, and then cleaning and selling her own dried flower wreaths at the Des Moines Farmer's Market after moving to Grinnell in 1984.

In retirement, they spent their winters in Mesa, Arizona, where she took up painting in 1995. Most of her paintings were of landscapes, birds, and flowers in watercolor or acrylics.

She leaves in passing her husband, Merlyn, whom she dearly loved, five children, Susan Davisson (Gary) of Iowa City, Scott Carstens of Iowa City, Jill Crotts (David) of Grinnell, Anita Laffey (Lon) of Des Moines, and Christopher Carstens of Slayton, MN. She also had 12 grandchildren and 10 great grandchildren. Her remaining siblings include Bill Roberts (Lolly) and Bob Roberts (Lavon) of Cherokee, Iowa. Preceding her in death were her parents Ray and Ellen Roberts, siblings Betty Samuelson, Faith Varvil, and Mary Gum, a grandchild, Steven Carstens, and many nieces and nephews. Her remains will be interned at Washta, Iowa at a later time.