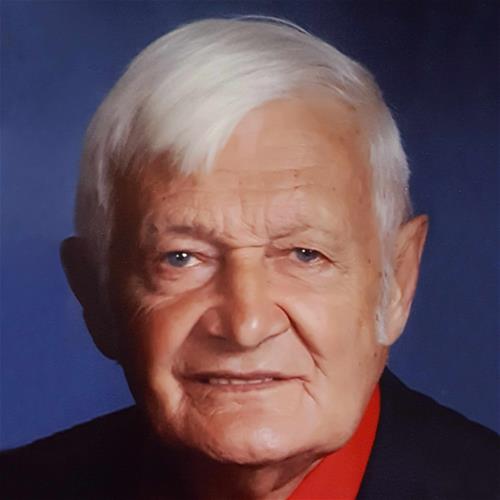 Born on:

March 23, 1940

Departed on:

April 14, 2021

Resided in:

Waucoma, IA
Cletus Martin Bouska
Cletus Martin Bouska, of Waucoma, passed away on Wednesday, April 14, 2021, on the family farm surrounded by his loving family. A visitation will be on April 25th from 2-6 pm at the Waucoma Event Center in Waucoma, Iowa. The funeral service will be held on Monday, April 26, 2021, at 10:30 am at Our Lady of Mount Carmel in Lawler, Iowa.

One in a million, God-fearing, fun-loving Cletus Martin Bouska was born on March 23, 1940, on the same family farm where he passed. He was the eleventh and youngest child of Julius "Mike" Bouska and Mayme (Schlichte) Bouska. Loved and cherished from the moment of his birth, Cletus's quick wit and love for a good prank endeared him to all he met. He received his education at Alpha School, graduating in 1957, the last class to graduate from Alpha. He was united in marriage to the love of his life, Lorna Heying on June 11, 1962. Together they raised five children and many of the neighbor kids. Forever a farmer, Cletus learned to milk cows as a young boy and continued in dairy production until 1989. Cletus also drove livestock and feed trucks for numerous years. With his generous heart, he always made time for others to have a chat and beer or two. His determination, sense of humor, stories, and love of life drew people to him at every event. With a twinkle in eyes, he could charm the youngest to the oldest and will forever remain in our hearts.

He will be having a reunion with his parents, brothers John, Cliff, Verne, Jim, and sisters Margaret Diebler, Arlene Vrzak, and Donna Hrdlicka. His oldest daughter Kristie Bouska Foreman, nephew Terry Bouska, and many other loved family members and friends.

Forever holding on to his memories and the legacy of his life is his wife of Lorna of years 59, his four children: son Bob of Hazleton (Karen), son-in-law of Duane Foreman (daughter Kristie), daughter Carol Zbornik of Menomonie, WI (John), daughter Kim Kuehner of Hawkeye (Jason), son Tom of Peosta (Ricki), grandchildren: Joe Bouska (Abby), Nick Bouska (Katie), Adam Foreman, (Ashley), Kayleen Dunt (Alex), Aaron Foreman, Kyle Bouska, Derrick Kuehner (Allison), Shane Bouska (Erin), Ben Zbornik, Karlyn Bouska, Sam Zbornik, Isaac Foreman, Katelyn Kuehner, and Anna Foreman. Great-grand children Ryker Dunt (Kayleen and Alex) and Cory Bouska (Joe and Abby), along with too many friends to count.

The family would like to extend their most sincere thanks to all the healthcare workers and those who cared for him.

As you think fondly of Grandpa Clete, please remember the famous Cletus Quote "I still love you.

Cards of sympathy may be sent to Lorna Bouska, 26553 X Ave, Waucoma, IA 52171.