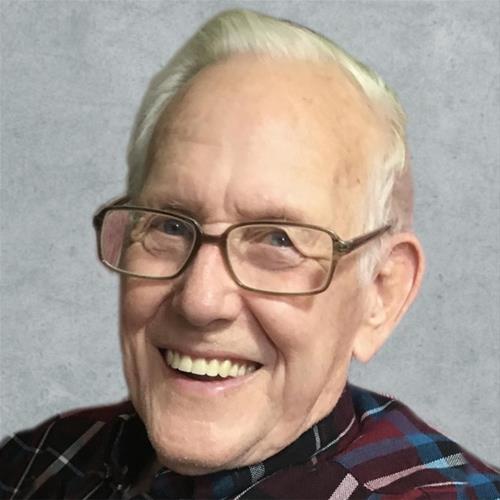 Born on:

May 21, 1930

Departed on:

October 9, 2020

Resided in:

LaPorte City, IA
Harley Dean Williams
Harley Dean Williams, 90, of La Porte City, passed Thursday, October 8, 2020 at La Porte City Specialty Care.

Harley was born to Zina Karl and Hazel Marie Hunt Williams in Vinton on May 21, 1930. He was the fourth of five children. Harley attended country school near Brandon and later public school in Vinton.

On February 24, 1951, was united in marriage to Edith Coy at the Vinton Methodist Church. They made their home in Vinton and later Shellsburg, raising three children before eventually settling in La Porte City. Harley worked as a salesman for the Vinton Ford garage and also for Precision Bearing in Cedar Rapids prior to his retirement. After retirement Harley and his wife worked as camp hosts at McFarland Park in La Porte City for several years.

Survivors include his wife, Edith; one daughter Teri Tumilty of La Porte City, two sons Gary Williams of Vinton and Randy Williams (Shelly) of Garrison; six grandchild; Renee Sadler (Brian) of La Porte City, Robyn Oberhauser (Ted) of La Porte City, Sam Williams (Misty) of Shellsburg, Rachele Steffens (Ted) of Evansdale, Kelly Fuchs (Dave) of Newhall, and Amanda Williams of Cedar Rapids; 12 great-grandchildren; and 4 great-great-grandchildren.

He is preceded in death by his parents and siblings.

Harley will be remembered most for his contagious smile, bountiful stories, off the wall jokes and how proud he was of the family he created.

A celebration of life will be held with family and close friends at the La Porte City Community Center, Tuesday, October 13 at 3:30pm. Private burial of cremains will be held prior.