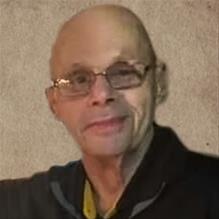 Born on:

September 30, 1941

Departed on:

June 15, 2020

Resided in:

Tripoli, IA
William D. Kuker
William D Kuker, 78, of Tripoli, died Monday, June 15 at his home, while under the care of Cedar Valley Hospice.

He was born September 30, 1941 in Waterloo. Son of William A. and Lucille (Brown) Kuker. He married Ann Marie Platte on June 16, 1968 in Tripoli, Iowa.

Bill graduated from Tripoli High School in 1959. He got his start in the grocery business at the age of 14, when he became employed with the family owned Tripoli Mercantile. Bill retired from J and C Grocery in Sumner, Iowa in 2017 due to health reasons. He always enjoyed Golfing, camping and bowling and was a lifetime fan of the Chicago Cubs. He was a life time member of Grace Lutheran Church in Tripoli.

William is survived by: his wife, Ann; three children, Pamela Kuker of Burnsville, MN; Timothy (Denise) Kuker of Orlando, FL, and Nicholas (Crystal) Kuker of Newton, IA; three grandchildren, Tryce, Lenora and Isaiah Kuker; a sister, Mary Falk of MN; a sister-in-law, Diane Kuker of Indiana and several nieces and nephews.

Preceded in death by: his parents; two brothers, Douglas and Robert Kuker, and a brother-in-law, Michael Falk.

There will be no funeral services, a private family inurnment will take place on a later date.

Memorials may be directed to the Tripoli Ambulance Service and the Tripoli Public Library.