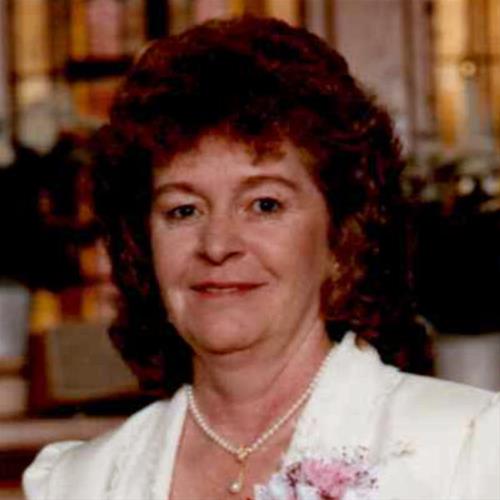 Born on:

February 3, 1948

Departed on:

June 23, 2020

Resided in:

Lamont, IA
Shirley Ann Rawson
Shirley Ann Rawson, 72, of Lamont, Iowa, passed away at home on June 23, 2020 from natural causes.

Shirley was born February 3, 1948, in Waterloo, Iowa. She was the daughter of Raymond and Rosalind (Bigelow) Brown. She was a graduate of Starmont High School, Arlington, Iowa, Class of 1966. Once out of high school, she lived in Mt Pleasant, Iowa and Utah as a child caregiver and eventually she made it back to Iowa and began working for Collins Radio. On August 29, 1970, Shirley married Danny Kaye Rawson in Urbana. They lived in the Walker, Alburnett, and Waubeek areas. Her husband, Danny, told her once they got married, it was "the guy's place to work, not the woman" so he asked her to quit her job. They did have a Produce Stand in Coggon together as well. Danny died December 30, 1973 and she moved to his parent's farm in Toddville, Iowa. When Danny died, she felt it was her place to take his spot on his parent's farm helping in the fields and whatever needed done because she knew that is what he would want her to do. In 1985, she made the very hard decision to take her kids from the farm and moved back to her hometown of Lamont. She chose not to date or remarry because she always said her kids came first and she would worry about herself once she knows her kids were happy. Even after her kids were happy, she still chose to take care of them over herself by making sure if they ever needed anything, she was there for them.

She worked in her son's grocery store in Lamont taking care of whatever he needed. She continued her caregiving her entire life. She made sure if she could help someone, she would. That includes doing anything she could for her children, grandchildren and siblings; providing money, material objects, and babysitting and she never asked for anything in return. She was like a second mother to some.

Hobbies included crafts, crocheting, cross stitch, embroidery, sewing, horseback riding, smoking, and drinking Pepsi.

Shirley is survived by her son, Joseph Ray, Lamont, Iowa; daughter, Joanne (Jarrod) Lamphier, Lamont, Iowa. She is a grandmother of eight grandchildren: Tyler, Torin, Martin, and Emma Rawson; Kimberly, Dylan, Avery, and Ashley Lamphier. A great-grandmother to Lucas and Baby K.

Shirley is survived by seven siblings, Audrey Rubner of Oelwein; Theodore (Deb) Brown of Lamont; Randall Brown of Lamont; Diana Cooper of Manchester; Ronald (Nancy) Brown of Indianapolis, IN; Jacqueline Sadler of Dyersville; and Bruce (Diane) Brown of Manchester.

She is also survived by three sister-in-laws, Julie (Kevin) Butterfield of Toddville; Lori (Bill) Schlotfelt of Cedar Rapids; Doris Rawson of Robins; One brother-in-law, Lester Butterfield of Toddville.

Also surviving are many nieces and nephews. Several which she helped raise.

She is preceded in death by her husband, parents, mother and father-in-law, Joseph and Ferne Rawson; special aunt and uncle, Lillian & Virgil Coonrod; brother-in-laws, Orlie Rawson, Carl (Kathy) Rawson, Jerry Cooper, Paul Sadler, and Scott Boots; her beloved dog, Tango and cat, Chomps.

Per Shirley's wishes, she has been cremated. A Celebration of Life will be held from 3 to 7 pm, Friday, June 26th at the Scout Park, Lamont, Iowa. Graveside services will be held later at Spring Grove Cemetery, Covington, IA.

Memorials can be mailed to her children at 305 Monroe Street, Lamont, IA 50650.