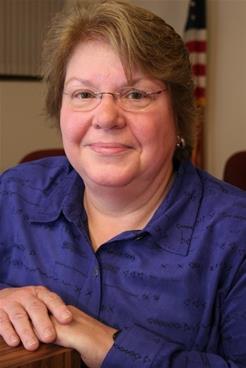 Born on:

May 6, 1944

Departed on:

June 23, 2020

Resided in:

Dubuque, IA
Lesley Ann Stephens
The angels must have burst forth with exquisite chords of joy Tuesday evening, June 23, 2020, when Lesley Stephens rather unexpectedly arrived home in heaven. There must have been rainbows and fireworks galore at the reunion of Lesley with her parents, Catherine and Edward, brother Greg, Grammy Anne, and a host of others who have preceded her on the journey.
In a nutshell, but not surprisingly, Lesley Stephens was one of the marchers in the 1965 march in Montgomery. Social justice was Lesley's hallmark.
Lesley Stephens, educator extraordinaire, was an impactful educational leader in the Dubuque Community School District. The work she did with and for children in the District lives on today in a variety of ways – particularly as a trailblazer advocate for students with special needs.
In 1970, Lesley joined the District as a District-level reading consultant supporting elementary schools; her next move was to Kennedy Elementary School as a Learning Resource Center teacher.
The 1974-1975 landmark federal special education legislation brought students with special needs back to their home school districts. Lesley Stephens became the principal of Franklin Elementary School (site of the former Central Alternative School) and the Anne Sullivan School (attached to Hills and Dales Child Development Center). She was the administrator who pioneered the development of District programming for students with special needs. She was instrumental in designing the school, developing the curriculum, and selecting and training the staff.
Lesley then established the Helen Keller School, located on the Eisenhower campus. In 1983, she moved to Eisenhower Elementary School for the Hellen Keller School opening, where she served as principal.
In 1989, Lesley became principal of Bryant Elementary School, continuing there for 17 years as an outstanding principal. In the 1990s, Lesley led Bryant School, one of four Expeditionary Learning schools when that teaching and learning design was starting to emerge across the country.
Throughout her groundbreaking career, Lesley was passionate. She always sought for right and justice, honesty and integrity to be the high bar of social standards. She sought to right the wrongs, to counter even the slightest hint of dishonesty or corruption, and to empower the marginalized.
Lesley's passion for accomplishing right things easily transferred to her consistent volunteer leadership at St. Luke's United Methodist Church. Over the years, she chaired almost every administrative committee; personally co-led a make-the-church-shine project; contributed her amazing decorating talents by adorning the sanctuary; trained new custodians; served on a Food for the Soul team; and quietly offered her support wherever else it was needed.
Lesley Stephens is still marching!
Following 36 years in the Dubuque Community School District serving the children of our community, Lesley officially retired in 2006. But, she never slowed her pace. She served as an interim District administrator for the Western Dubuque Community School District; volunteered as a receptionist at the Babka Center, Finley Hospital; was elected to the DCSD Board of Education, serving from 2008-2011; and until her death, she remained active on the Advisory Board of Finley Hospital and on a Dubuque County Foster Care Review Board. Lesley loved helping others.
That same sort of tenacity, determination, and devotion was extended to family and friends, as well as to the numerous rescue dogs she took in over the years. Reflective of her care for persons, the roster of adopted dogs received care and loving affection exceeded by none – thanks to Mama Lesley.
Lesley Stephens' legacy is characterized by a wide circle of professional colleagues and her chosen family of dear friends in whom she delighted and to whom she was unconditionally faithful.
A Memorial Service of Celebration and Resurrection will be held at a later date with burial of the cremains in the family plot at St. Michael the Archangel Cemetery in Palatine, Illinois.
A Festive Celebration of Lesley's Life WILL be hosted locally. All who knew and loved Lesley will be welcome. The date, time, and location will be announced in the Telegraph Herald and on social media. As Lesley would have wished, the Festive Celebration of Lesley Stephens' Life will be scheduled when it seems safe to gather.
##



Dear Friends and Colleagues of Lesley Stephens,
We lost such a precious gem last June 23, 2020, when Lesley passed away so unexpectedly. Although the Covid-19 pandemic put us all in such a strange time, now the time has come when we will be able to properly celebrate the life of Lesley A. Stephens.
A formal memorial service
honoring Lesley was held November 21, 2020, at Steeple Square (the former St. Mary's Catholic Church), Dubuque, Iowa. We were able to have this service videoed so we could share it with all of you. Thanks to those who made this service a reality: officiant the Rev. Dianne Christopher; musicians Ann Duchow and David Patterson; videographer Jennifer Tigges; participants Sue Kelly, Ann Smith, and Nancy Bradley; and the staff of Steeple Square.
Please click below to view the service which includes a slideshow of Lesley's life and achievements.
https://vimeo.com/487271003/1c99bd5760
A Lesley A. Stephens Endowed Fund has been established through the Foundation for Dubuque Public Schools. As you would imagine, the fund will provide annual support for students with disabilities in the Dubuque Community School District.
Donations may be made online at:

https://www.dbqfoundation.org/lesley

or donations may be mailed to:



Foundation for Dubuque Public Schools
Attn: Amy Unmacht
700 Locust St., Suite 195
Dubuque, IA 52001
(Please note Lesley A. Stephens Memorial Fund on the memo line.)
Additionally,
a
private graveside service and inurnment of Lesley's ashes
will take place at St. Michael the Archangel Catholic Cemetery, Palatine, Illinois, on June 26, 2021.
In conclusion, please hold this date…
A Celebration of Lesley's Life


Saturday, September 11, 2021, from 1:00 – 4:00 p.m.
Denny's Lux Club
3050 Asbury Rd.
Dubuque, Iowa
The Lux Club will serve a buffet meal; a short program will be shared at 2:00 in memory and in honor of Lesley. We hope you will be able to join the celebration!
Thank you so much for your patience as we all waited through the pandemic for just the right time to accomplish each of these events for Lesley.