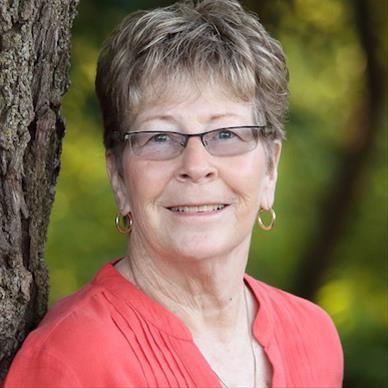 Born on:

January 13, 1947

Departed on:

July 23, 2020

Resided in:

Van Meter, IA
Sherre Lynn Fisher
Sherre Lynn Fisher, 73, of Van Meter, IA passed away peacefully Thursday July 23, surrounded by family after a 2+ year battle with colon cancer. Sherre was born the daughter of Carl and Carol Smith on January 13, 1947 in Centerville, Iowa. She graduated from Iowa Falls High School in 1965 and attended Ellsworth Community College.

In 1966, Sherre married Bruce Fisher and in June of 1967 moved to Heidelberg, Germany where Bruce was stationed. During her time abroad, they had a baby boy named Jeff. They returned to the states in 1969 where they lived in Ames, IA where they had their daughter Kari. In Ames, Sherre served on the board of Planned Parenthood and was a stay at home mom to their two children. Sherre lived in Houston, TX, Radcliffe, IA and finally settled for many years in Buckeye and Alden, IA. While in Alden, Sherre worked as a program consultant at Farm Credit Services in Iowa Falls IA for 24 years until she retired in 2009. Sherre was a member of the Alden United Methodist Church, served as a Sunday school teacher and was involved in Sorority and Homemakers where she met many dear lifelong friends. She was also an avid gardener, seamstress, and a great cook which we still carry on her recipes today (Kringla, fried tacos, and pork shoulder stew just to name a few).

In 2009, to be closer to her family, Sherre moved with her significant other Duane Lubben to Van Meter, IA. In Van Meter, Sherre discovered her love of geocaching where she met a tight knit group of great friends. Geocaching took Sherre all over the United Sates where she attended many events and had many fun adventures. Traveling was one of Sherre's loves where she took many family trips with her children and grandchildren. Some of her beloved trips were to Chicago IL, Savannah GA, Kiawah Island SC, San Francisco CA, Monterrey CA, Sonoma CA, Pasadena CA, and Martha's Vineyard MA. Although, Sherre's favorite spot was in Catalina Island, CA where she traveled many times to go exploring, zip lining, parasailing and cruising the island in the golf cart. She had a tireless energy and was always up for an adventure.

To know Sherre was to love Sherre. She was the life of the party, the heart of her family, and truly a great friend to everyone who knew her. She will be desperately missed by her friends and family who loved her so much. She is survived by her two children Jeffery (Christy) Fisher, Kari Fisher (fiancé Kevin Brinker), Gramma Sherre to 4 grandchildren Gabrielle, Savannah (Kari), Sofia, and Chase (Jeff), and siblings Dennis Smith (Canyon Lake, Tx), sisters Cindy (Tom) Pekarek of Steamboat Rock, IA, and Carla (Jeff) Murra (Fort Myers, FL) as well as many nieces and nephews.

A private family memorial service and internment will be held. A Public memorial will be announced at a later date.

In lieu of flowers, donations in Sherre's name can be sent to Strands of Strength; 1310 Tulip Tree Ln West Des Moines, IA 50266. You may also donate online as well on their website, strandsofstrength.com, under message for seller, list her name. Sherre was able to obtain a wig free of charge from this organization and it made all of the difference in the world to her.

We would love to hear your experiences or funny stories with Sherre, please share them on the condolences page.