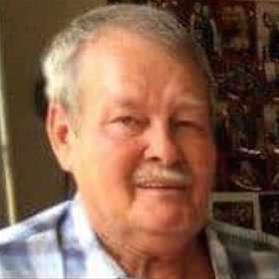 Born on:

October 23, 1956

Departed on:

July 24, 2020

Resided in:

Coggon , IA
John Sterling Horton
John Sterling Horton son of John Dale and Thelma Josephine (Kemp) Horton was born October 23, 1956 in Bitburg, Germany. He passed on July 24, 2020 at Hospice of St. Lukes at the age of 63.

John is survived by his Daughter Missty (Stephen) Garcia Granddaughter's Esperanza, Jade, Jazmine & Melody all of Los Banos, California. Special Friend Cheryl of Coggon. Brother Allen of Oklahoma. Sisters Linda of Arkansas and Brenda of California.

John was preceded in death by his parents and dear friend Edd and Lucky Dog.

John came to Coggon and made many friends during his 20+ years here. During that time he was employed by Betenbenders Mfg, Central City Mfg, Excide, Iowa Gold and lastly drove for the Amish. John enjoyed a Cold Budweiser with his friends and family in the Garage at Cheryl's.

There will be an informal Celebration of Life gathering Saturday August 1st from 4-7 in The Garage.