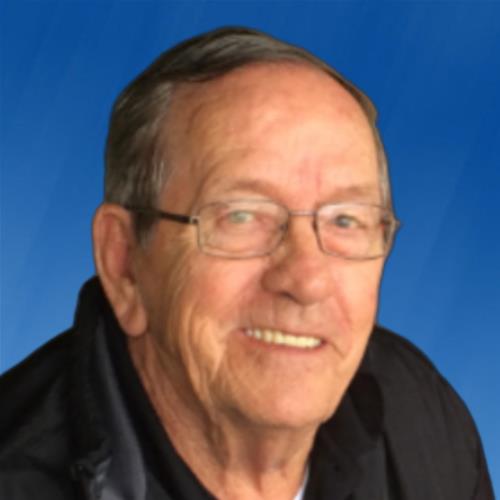 Born on:

July 17, 1937

Departed on:

January 22, 2020

Resided in:

Postville, IA
Robert L. Wedo
Robert L. Wedo, 82, of Postville, passed away on Wednesday, January 22, 2020 at his home with his wife by his side. A visitation will be held on Thursday, January 30, 2020 from 4-7 pm at St. Bridget Catholic Church in Postville, IA. Funeral Mass will be held on Friday at 11 AM, with a visitation beginning at 9:30 am, at the church. An inurnment will be held at a later date.

Robert Louis Wedo was born on July 17, 1937 to Charles and Margaret (Sampson) Wedo in Postville, Iowa. Robert attended Postville Community school and began working at age 11 at the Postville bowling alley. After school, he started working for the railroad for a year before proudly joining the US Army where he spent most of his time in Panama. Bob was united in marriage to Audrey Riehle on July 19, 1958 in Decorah, Iowa. After returning from the service, he began working for Hygrade, where he stayed for 23 years when they closed their doors in 1983. While at Hygrade he also milked cows for Lyle Zieman for 5 years. After that he attended Area 1 Technical School for his certification for Plumbing and Heating. He started working at Postville Good Samaritan following his certification course. He worked there for 17 years, until his retirement.

He was the little league chauffer, participated in couples bowling, an active member of St. Bridget's parish, volunteered for the Postville Food Shelf, delivered for Meals-On-Wheels and was recognized as National Employee of the year for the Postville Good Samaritan Center in 1994.

Bob never passed up an opportunity to spend time with family or to attend his children or grandchildren's school and sporting events. He enjoyed running along the sidelines while supporting the Pirate's high school football team. Bob was always busy building or fixing something (with duct tape and wire). He kept current on his politics. He was an avid fan of the Iowa Hawkeyes and the Green Bay Packers. Bob enjoyed traveling with his wife, Audrey. He will be forever remembered for always being full of wit and wisecracks, his great sense of humor, always wearing a smile and his unconditional love for his family and friends.

Survivors include his wife of 61 years, Audrey; their children: Kim Wedo (Andy Kruszewski) of Quaker Hill, CT; Kevin (Lisa) Wedo of Hiawatha; Rob Wedo (Tina West) of Frankville; and Kristi Hallberg of Elgin; grandchildren: Logan and Luke Wedo, Kellan O'Shea, Taryn and Jaden Wedo, Brooke Sargent, Chase, Emily and Ryan Hallberg. Great grandchildren: Journey and River Sargent. Also surviving are his sisters-in-law: Eileen Breitsprecher, Janice (Joe) Hahn, Marjorie MacFarlan, Marilyn Miller, Lea Riehle; Brother-in-law: Robert (Donna) Riehle; and many nieces and nephews.

He was preceded in death by his mother, Margaret Wedo, and father, Charles Wedo; his sister and her spouse: Betty (Les) Flack; brothers and their spouses: LaVerne (Delores) Wedo, Duane (Bernice Berns) Wedo, Charles Wedo Jr., and twin brother Louis (Eileen) Wedo. Mother and Father-in-law, Wilfred (Marie) Riehle, sister-in-law Carol Chestnutt, brothers-in-law Dan MacFarlan, David Riehle, Robert Breitsprecher, and Mark Miller.

Memorial donations may be directed to the Postville Ambulance and Volunteer Fire Department.