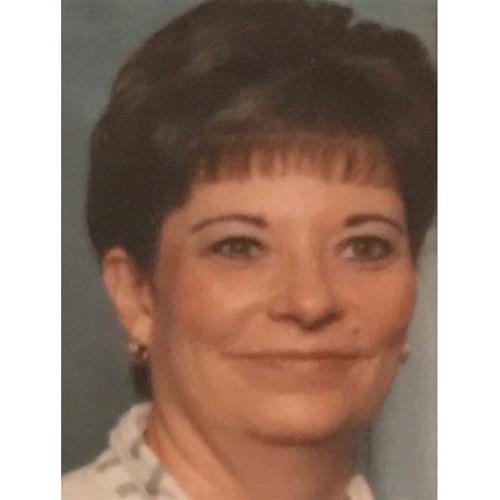 Born on:

February 19, 1951

Departed on:

January 20, 2020

Resided in:

Des Moines, IA
Joyce Eileen Smith
Joyce Eileen Smith was born in Des Moines, Iowa on February 19,1951. After a short 5-month battle esophageal cancer, she passed away at Taylor House on Monday January 20, 2020. She was 68 years old.
She was adopted by Merle and Helen Smith. She graduated from Lincoln High School in Des Moines in 1969. After graduation she started her accounting career with ABC Records and Tape. She continued her accounting career at Broadlawns and Care Initiatives. After she retired she started working in transport at Mercy West.
She made many friends throughout her life. Mom never knew a stranger and had compassion for everyone. She loved being around people, especially her family. She always had a smile on her face and was always wanting to help people any way she could.
She was an avid Nascar and Elvis fan. She loved country music and Cher. She had a special kind of love for animals, the biggest love of all was for her cats. She loved eating at Smitty's and Paesano's. Her world and her passion was being a great mom, grandma, and great grammy. She had so much love for us.
She is survived by two daughters Jennifer(Mark) Anderson, Melody Zylstra. Nine grandchildren Rachael(Tanner) Scannell, Abby Anderson, Jessica Troutman, Alison Troutman, Amber Troutman, Sydney Anderson, Matthew Anderson, Carter Anderson, Ryan Anderson, and one great grandson Jace Scannell. A nephew Scott(Loura) Smith and a great nephew Zachary Smith.
She was proceeded in death by her parents Merle and Helen Smith, brothers Raymond(Linda Kay) Smith and Charles Wion. Several pets she is so happy to be reunited with in heaven.
No more suffering mom, you are at peace now. We will miss you and we are not sure how to go on without your smiling face. We know you have a special place in heaven with your beautiful angel wings. We love you always, mom, grandma, and great grammy xxxooo.
Celebration of Life will be at
Animal Rescue League of Central Iowa
5452 NE 22nd St
Des Moines, Iowa
Saturday, February 1, 2020
12-3 pm