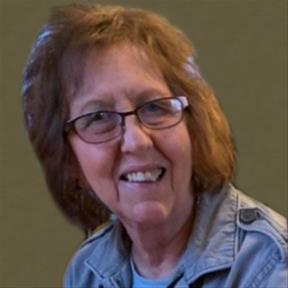 Born on:

May 18, 1944

Departed on:

February 12, 2020

Resided in:

Cedar Rapids, IA
Elizabeth "Betty" Bondeson
Elizabeth "Betty" Bondeson, 75, of Duluth, MN passed away on Wednesday, February 12, 2020 at Mercy Hospital in Cedar Rapids, IA. A Celebration of Life will be held on Saturday, March 14, 2020 from 11:00 a.m. to 1:00 p.m. at Sammy's Lounge in Hiawatha, IA.

Elizabeth "Betty" was born on May 18, 1944 to Ray and Jeannette (Mathison) Rohady. She was united in Marriage to Darrel Wayne Bondeson on September 1, 1984 in Duluth, MN. Betty worked for Wal-Mart for 12 years. She loved spending time with her children, grandchildren and great grandchildren, line dancing, casino trips, garage sales and listening to her favorite Elvis songs.

She was preceded in death by her parents, Ray and Jeannette; husband Darrel; two brothers, Charles (Jo) Rohady and Gerald (Linda) Rohady.

She has left many to carry on her memory including her 4 daughters: Lori Lowinski; Casey (Ryan) Merrick; Denise (Charles) Schneider and Gail (Joel) Johnson. 7 grandchildren: Justin, Sydney, Michael, Hayley, Caitlin, Laura and Andrew. 3 great grandchildren: Emma, McCoy and baby Parker. Along with many nieces, nephews, family and long-time friends.

Memorials may be directed to Betty's 2 daughters, Lori Lowinski and Casey Merrick.