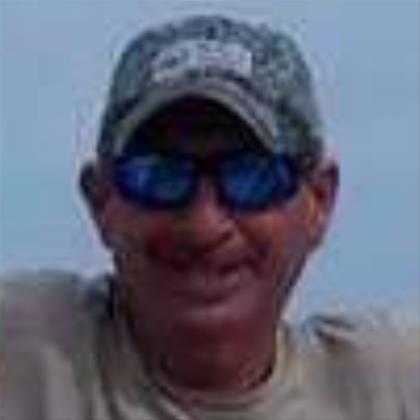 Born on:

September 18, 1958

Departed on:

August 3, 2020

Resided in:

Cedar Rapids, IA
Steven Mark Powell
Steven Mark Powell, 61, was born in Cedar Rapids on September 18, 1958 to parents James and Sandra Powell. He passed away peacefully at his childhood home on Monday, August 3, 2020.
Steve attended Washington High School and University of Iowa where he made lifelong friends. He had a passion for fishing, golfing and meeting new people any chance he could. He also enjoyed traveling the country with his sidekicks Angie and Romeo as he met many friends along the way. Near or far he loved his children, grandchildren, family and friends the best he knew how.
Steve will be missed by his best friend and longtime companion Angela Silcox, their fur kid Romeo. He is also survived by his sons Trevor (Katie) Powell, Spencer (Ashley) Powell, his daughter Courtney Lamb; grandchildren Kaylee, Ashlyn, Kharington, Landon, Emmie and Addy ; sisters Julie Powell, Trina (Jordon) McAreavy, and nephew Logan. He was preceded in death by his parents, brother, Allan Powell, and many other friends and loved ones.
A virtual celebration of life video is being produced. Please send photos and memories of Steve to stevepowellmemorial@gmail.com . Local friends and family will also gather for a Celebration of Life in Cedar Rapids on Steve's Birthday, September 18, 2020. Details will be provided at a later date.
In lieu of flowers the family has set up a memorial fund for Steve's final wishes to be carried out. To make a donation in Steve's honor please visit:
https://www.gofundme.com/f/steve-powell039s-final-wishes?utm_medium=copy_link&utm_source=customer&utm_campaign=p_na+share-sheet&pc_code=ot_co_dashboard_a&rcid=de24c93382644eae81e2f92605d68655