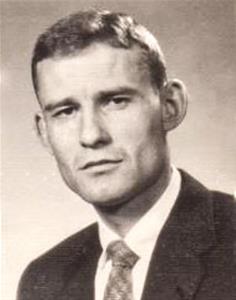 Born on:

December 15, 1933

Departed on:

September 10, 2019

Resided in:

Iowa City, IA
Richard Eli Greenwood
Richard Eli Greenwood, 85, died September 10, 2019 surrounded by family. He was laid to rest at North McDonald Cemetery - 220 South 8th Avenue Winterset, Iowa. A Memorial Service will be held at a later date.

He is survived by his wife Jean Ann (Lull) Greenwood, seven children (Kevin Greenwood; Patricia Greenwood; Patrick Greenwood; Thomas Greenwood; Angela (Greenwood) Wilson; Jean K. (Greenwood) Banks; and Daniel Greenwood), 22 grandchildren, and 12 great-grandchildren.

Richard was born in Monroe Township, Madison County, Iowa on Friday December 15, 1933, to James Merle and Mildred (Stevens) Greenwood and grew up in and around Winterset. After attending Winterset High School, he enlisted in the Navy and served on a Destroyer during the Korean War. After being honorably discharged from the Navy, he attended the University of Iowa where he earned a Bachelor of Arts degree in Economics.

He married Jean Ann Lull on September 3, 1955 after returning to Winterset from the Navy. They were married in St. Joseph Catholic Church in Winterset. They remained married until Richard passed away.

A talented writer and progressive politico, Richard's eclectic career included work as a journalist, speech writer, press secretary, researcher, and union representative. He was employed by, Iowa U.S. Congressman Neil Smith, Arizona U.S Senator Carl Hayden, the AFL-CIO, The Library of Congress, and the International Association of Machinists and Aerospace Workers. He and his family lived in several different locations throughout the United States. After retirement, he and his wife Jean put down roots in Iowa City, Iowa until his death.