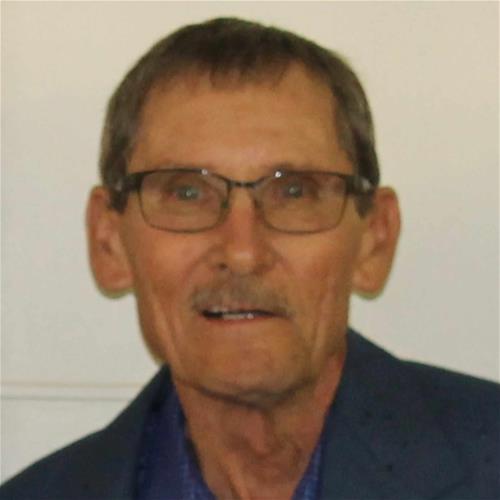 Born on:

July 8, 1949

Departed on:

October 29, 2019

Resided in:

Eight Mile, AL
Lloyd Allen Hoth
Lloyd Allen Hoth, 70, passed away on October 29, 2019 at Community Memorial Hospital in Sumner, IA. He was born July 8, 1949 to Gerald C. and Erma L Wilharm Hoth and grew up in Sumner.
He was baptized and confirmed at St. John's Lutheran Church and was a member of the Sumner High School class of '67. He went directly into the Marine Corp, where he was a cook, and served for four years. Lloyd co-owned H&H Masonry in Sumner; he also worked as an Inspector with Seminole County Schools for ten years. He was always busy with projects and had a strong work ethic. He loved to work in the yard – he was notorious for perfectly manicured grass, playing with his dogs, and cheering on Alabama football "Roll Tide"! He met the love of his life, Sylvia Hilburn, in Florida and they were married April 17, 1987. They resided in Orlando, FL before moving to Eight Mile, AL in 1998.
Lloyd is survived by his beloved wife, Sylvia "Babe"; son Tony (Cindy) of Sumner; daughter Shawn Peters of Forest Grove, OR; siblings, Gene (Dorothy) Hoth of Davenport, Roger (June) Hoth of Waverly, Marlowe Hoth of Sumner, and Carol (Rick) Smith of Decorah; step-children Teresa (Dwain) Bell, Sharon (John) Freeman, and Bill McKenna; grandchildren Tiffany (Leonard) Pipho of Ankeny, Jacob Hoth of Sumner, Elijah and Jamin Gogo Peters of Forest Grove, OR; step-grandchildren Daniel, Danielle, Christopher, Tabitha (dcd), Chase, Bill, Dustin, and Summer of Mobile, AL; several nieces and nephews; several friends and extended family.
He was preceded in death by his parents; son, Thomas; sister, Marilyn Hoth; son-in-law, Gogo Peters; and sister-in-law, Jeanette Hoth.
A private graveside service will be held on Saturday, November 2nd, with a public Celebration of Life gathering at Marlowe Hoth's residence starting at 2:30 pm.
Memorials may be directed to the family and mailed to c/o Tony Hoth, 724 E. 13th St, Sumner, IA 50674.