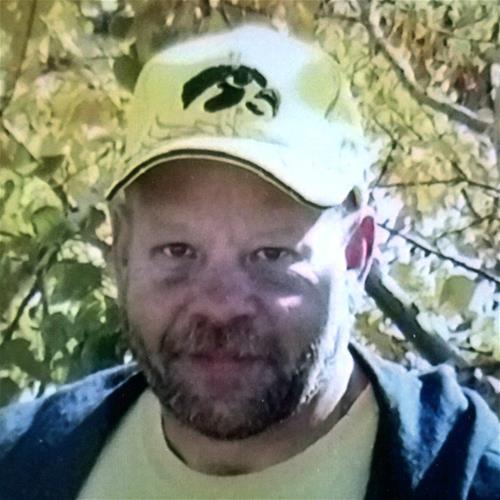 Born on:

October 15, 1964

Departed on:

October 6, 2019

Resided in:

North Liberty, IA
Johnny Lee Flanscha
Johnny Lee Flanscha, 54, of North Liberty passed away on Sunday, October 6, 2019 at his residence surrounded by his loving family. A celebration of life will be held on Sunday, October 13, 2019 at J and A Tap 440 N Dubuque Street, North Liberty from 2-6pm. Iowa Cremation is caring for Johnny and his family.
Johnny Lee Eberly was born on October 15, 1964; the son of Leroy Eberly and adopted by Herb and Donna (Destival) Flanscha. He was united into marriage to Wendy Feiereisen on December 28, 1998 in Las Vegas. Johnny enjoyed Hunting, fishing, camping, an avid Hawkeye fan and most of all loved spending time with family and friends.
He was preceded in death by his parents, adopted parents, brother Kenneth Frese Sr., and two sisters, Dixie and Denise Eberly.
Left to cherish Johnny's memories are his wife, Wendy Flanscha of North Liberty; children, Randy (Fiance, Joclyn Bower) Flanscha and Crystal (Connor King) Flanscha; brothers, Rick (Bonnie) Bunge of Arizona and Larry (Missy) Eberly of Cherokee.
Memorials may be directed to the family in his name.