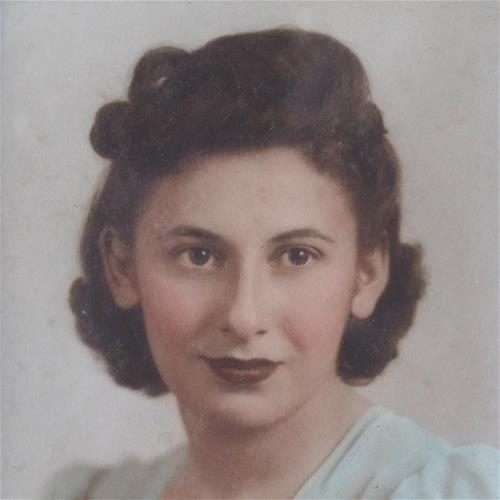 Born on:

December 10, 1927

Departed on:

October 19, 2019

Resided in:

Murray, IA
Grace Chamberlain
Grace Chamberlain was born near Shelby, Nebraska on December 10, 1927 and passed away at Clarke County Hospital on October 19, 2019 at the age of 91. She was the daughter of Henry and Bess (Oesterreicher) Chase. She received her education in Star School near Shelby and at Union Hill School near Rising City, Nebraska and later graduated from Rising City High School in 1944. She graduated from National Business Institute in Lincoln, Nebraska and attended American Institute of Business in Des Moines, Iowa. She moved to Iowa with her parents in 1947 and worked at Bankers Life Insurance Company in Des Moines until her marriage to Francis Chamberlain on December 14, 1947. They resided on a farm near Osceola until 1951 when they came to the present home near Hopeville, Iowa. Grace was baptized in the United Brethren Church at Shelby, Nebraska and became a member of the First Christian Church in Osceola, Iowa where she taught Sunday School for many years. She later became a member of the Hopeville United Methodist Church and served as treasurer for a number of years. Grace was a 'farm wife' for 40 years before starting a cleaning business in 1985, working for many people and businesses in Clarke County. She kept this up for over 30 years, until at age 88, her health made it impossible to continue. She was an active member of the Clarke County Democrats and served on the election board for many years.
She is survived by two daughters, Jeanne (Randy) Gaumer of Murray, Iowa-Rebecca (Rusty) Pennington of Lucas, Iowa; five sons, Steven (Mary) Chamberlain of Lorimor, Iowa, Robert (Kathy) Chamberlain of Cleveland, Oklahoma, John (Barbara) Chamberlain of Alpine, New York, Mark Chamberlain of Murray, Iowa, Jim (Julie) Chamberlain of Murray, Iowa; grandchildren, Lyn Schutt, Candra Brooks, Kari Chamberlain, Robb Gaumer, Elissa Rance, Jimmy Way, Davey Way, Emma Morley, Galen Morley, Mark Chamberlain, Dustin Chamberlain, Michael Chamberlain, Jeremy Chamberlain and Dianna Rhoades; 32 great -grandchildren & her brother Billie (Alice) Chase of Story City, Iowa. She is also survived by many nieces, nephews, neighbors & friends.
Grace was preceded in death by her husband; daughter, Carol Ann Chamberlain; grandson, Heath Pennington; sister Eva (Paul) Beeman; sister-in-law Evelyn (Al) Todden and parents.