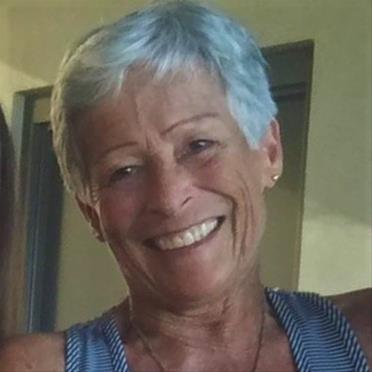 Born on:

November 21, 1952

Departed on:

October 17, 2019

Resided in:

Hiawatha, IA
Diane E. Long
Diane Elizabeth Long, 66, of Hiawatha, passed away peacefully in her home on October 17, 2019, surrounded by her loving family. In honor of her wishes, a Celebration of Life will be held at the Hiawatha Community Center on November 8th from 5:30-8 p.m. No other service will take place.

Diane Naughton was born November 21, 1952, in Cedar Rapids, Iowa. She graduated from Kennedy High School in 1971. On April 15, 1972 she married her high school sweetheart, Duane Long; they were blessed with 47 wonderful years together.

Diane loved her family fiercely and we will all miss her dearly. When her children were young she loved coaching their softball team as well as being a leader to their Brownies and Girl Scout Troops. She enjoyed bowling, gardening, reading, doing crosswords puzzles, being on the river at the cabin, traveling to Arizona during the winters and spending quality time with her family and friends. She was a caring, thoughtful and loving woman who had a unique sense of humor.

Diane is survived by her husband, Duane; Children, Heidi Long and Heather Allison, Grandchildren, Clayton Allison and Maddie Long, Sister Deb (Gary) Long, Brother David (Marilyn) Naughton, sister in-law Carla (Randy) Sacco, brother in-law Mark (Deanna) Long, several nieces and nephews, cousins and lifelong friends.

Diane was preceded in death by her parents, William and Evelyn Naughton and brother, Danny Naughton.

In lieu of flowers/donations, remember Diane fondly and the love and laughter she brought to everyone's life. That is what would mean the most to her and her family.