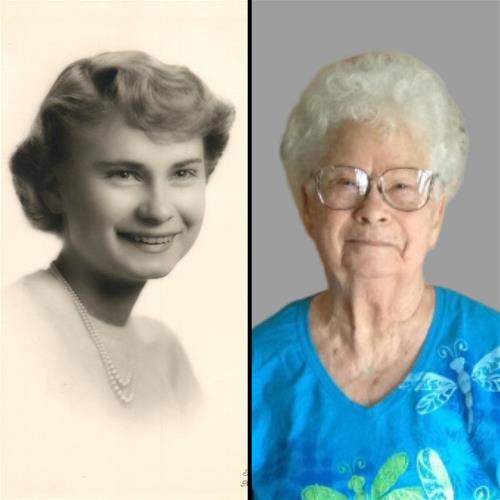 Born on:

September 21, 1933

Departed on:

November 24, 2019

Resided in:

Cedar Rapids, IA
Patricia Louise Dennison
Patricia Louise Dennison, 86, of Cedar Rapids, Iowa, passed away Sunday, November 24, 2019 at Unity Point St. Luke's Hospital surrounded by her loving family. Her wishes were to be cremated and services will be planned for a later date. Iowa Cremation is entrusted with the arrangements.
Patricia was born on September 21, 1933 at the Hickham Air Force Base in Hawaii, the daughter of Arthur and Florence Fahrner. Her family survived the attack on Pearl Harbor and were evacuated to the mainland, across the country and finally to Pennsylvania where she met the love of her life, best friend and Prince Charming, Charles Dennison. They married on June 9, 1951. Together they showed us all the true meaning of unconditional love and commitment that endures all and extends beyond this world. Faith and family above all things. Pat and Charles created and operated a family business, Wedding Etc. for over 20 years.
She was a force and a treasure. Sleep well Snow White.
Patricia is survived by her husband, Charles; three daughters, Pastor Catherine Burroughs, Bobbie Jo (John) Purnell; Melissa (Kevin) Clapp; and the absolute lights of her life; five grandchildren, Michael (Dani) Burroughs, Tony (Stephanie) Digmann, Father Kyle Digmann, Larissa (Jeremy) Curl and Kelsey Clapp; ten great-grandchildren, Davissen Runde; Tristen, Avalon and Gavin Burroughs; Rebecca, Aaron and Ethan Digmann; and Kylee, Korie, and Kade Curl.
She was preceded in death by her parents, four brothers, one sister, and a granddaughter, Lesley Burroughs Runde.
Memorial contributions will be directed to the family.