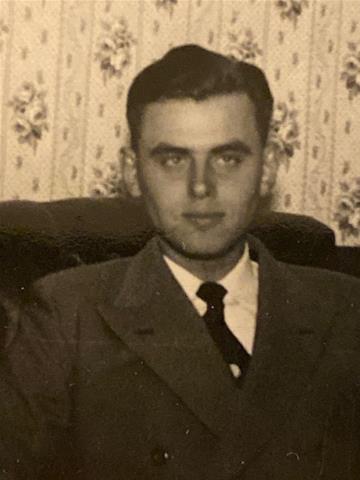 Born on:

December 21, 1934

Departed on:

November 8, 2019

Resided in:

Miles, IA
Hans Volkers
Hans Volkers, 84, of Miles, IA, passed away Friday, November 8, 2019 with his wife and daughter by his side.

Hans was born to Jacob and Annemarie (Reif) Volkers on December 21, 1934 in Scheppern, Germany. He obtained his high school degree in Germany and attended Seafaring School in Hamburg, Germany. Hans came to the United States in 1955 where he was first employed as a farmhand. He was drafted to the Army in 1957 and served in the Special Forces. Following his service, he spent an additional two years in the Army Reserves. After the Army, Hans did construction work in the Quad Cities for several years. He married Lorraine Rohwedder on November 4, 1961. Hans returned to farming after he married Lorraine. He later worked at Ralston Purina for 26 years and retired from there.

Hans enjoyed boating, fishing, farming, gardening, planting trees, and spoiling his dog. He always had a great sense of humor but was serious and devoted to caring for his family.

He is survived by his wife, Lorraine; children, Hans Val Volkers of Dubuque, IA, and Lori Volkers of Fort Lauderdale, FL; and many nieces and nephews. He is preceded in death by his parents, Jacob & Annemarie Volkers; brothers, Henning Volkers and Jacob Volkers; and sister, Eva Marie Dallmayer.

Per Hans' request, there will not be a funeral. A gathering to honor Hans' life will be held on Saturday, November 16, 2019 from 11:30am to 3:00pm at Rastrelli's in Clinton, Iowa.