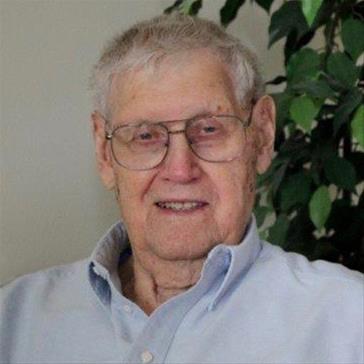 Born on:

October 7, 1930

Departed on:

November 20, 2019

Resided in:

Oakdale, MN
Don Hagen
Don Hagen, 89, of Oakdale, Minnesota, formerly of Monticello, Iowa, passed away Wednesday, November 20, 2019. A private family service will be held.

Donald George Hagen was born October 7, 1930, in rural Anamosa to parents George F. and Edena (Willms) Hagen. Don graduated from Monticello High School in 1948. He served in the Korean Conflict from 1951 to 1953. He married Ardis Heiken on May 17, 1953, at Zion Lutheran in Wyoming, Iowa. He was employed by Iowa Electric for 37 years. He was active in his church, scouts, Jaycees and Lions. They made their home in Anamosa until 1986 when they moved to Monticello.

Survivors include children Denise (Steve) Secrist of Sparta, Wisconsin, and Jeff Hagen of Woodbury, Minnesota; grandchildren Brad Secrist of Lakeville, Minnesota, Derek (Autumn) Hagen of Argusville, North Dakota, Vanessa (Chris) McClure of Woodbury, Minnesota, and Kyle (Kayla) Hagen of Saint Paul, Minnesota, along with five great grandchildren; sister Eunice (Roger) Schladetzky and brothers Charles (Judy) Hagen, Keith (Carol) Hagen.

He was preceded in death by his wife, Ardis, daughter-in-law Phyllis Hagen, his parents, his parents, sister Lois, and an infant brother.

Memorials may be sent to Camp Courageous.