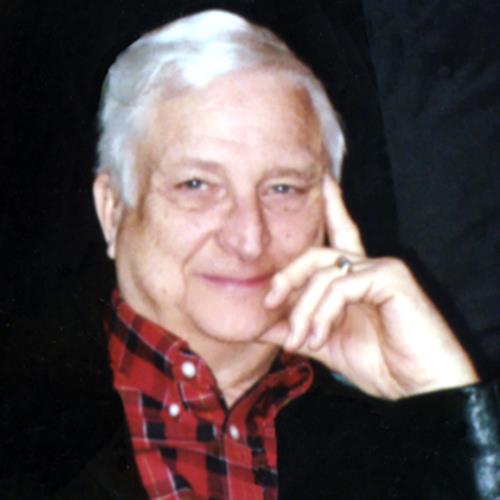 Born on:

November 6, 1941

Departed on:

May 23, 2019

Resided in:

Iowa City, IA
Robert "Bob" Gordon Hibbs
Robert Gordon "Bob" Hibbs, chronicler of Iowa City area history published in four books and more than 350 newspaper and magazine articles, died May 23, 2019 at Mercy Hospital in Iowa City from the effects of treatment of lung cancer. He was 77. No funeral is planned. After cremation, the family will gather privately.

Broad interests characterize a lifetime of varied pursuits, but he wrote, "Such locutions as husband, father, brother, son, and friend were my cathedrals built in time." His "greatest good fortune," he said, was "to find my wife, for without her, life could never have flowered so richly."

Born November 6, 1941, in Villisca in southwest Iowa the fifth child of Ralph Stephen and Carol Lorene Swanson Hibbs who farmed eight miles southeast of that tiny hamlet, he graduated nearby at Clarinda High, then earned a University of Iowa School of Journalism writing degree before working a lifetime in Iowa City.

Robert was married to the high school sweetheart he met dancing, Margaret Anne Kincheloe, in rural Rose Hill Church north of Clarinda in 1962 after she had graduated nursing school, and begun as an operating room scrub nurse preceding 40 years at University Hospitals in Iowa City. The marriage continued to his death.

After a stint as reporter and city editor at the Iowa City Press-Citizen, he developed promotional materials and delivered finished designs for a local 55-person architectural-engineering firm, then grew a local real estate investment company where, prior to semi-retirement during 1988 at age 46, he was responsible to more than 650 tenants and 16 coworkers. He then dabbled in real estate and local politics, but mostly volunteered.

He enjoyed writing, bridge, reading, golf, piloting solo in area skies, and gardening, although travel was his most cherished pastime. He researched and wrote local history at the invitation of the local newspaper publisher he had mentored as a cub reporter more than 30 years earlier. In addition to printing many of his articles, the newspaper published and extensively advertised two of his books to large sales for history books. A national publisher marketed his postcard history, but he was most pleased with his 88-page biography of Iowa City oil painting artist Mildred Pelzer, an essay he said represented his Ph.D. dissertation in local research history.

The first of five family books, a paternal history, was coauthored with his mother. He wrote: "The surname gifted to me at birth arrived in America during August 1677. Its 14-year-old bearer sailed the Atlantic (from England) with a Society of Friends group, widely known as Quakers. Young William Hibbs . . . had indentured himself to pay for his voyage, perhaps for five years as a farm laborer like nearly half of (all) early settlers."

A book-length essay about his maternal family reported a surprise for his mother, then aged 65, in a deceased bastard half-brother who left progeny in Sweden. Her sibling was born after their father immigrated in 1880, expecting his betrothed to join him in America, but her father had intervened. Robert left unpublished a book-length autobiographical essay of his life with wife Margaret titled "Two Lucky Puppies."

His history research and writing also touched the Iowa City Masonic Lodge, and he became something of the historian for his 1960 Clarinda High class, as well as for his wife's 1958 high school and her 1961 nursing school classes. He wrote lodge history often, material published only within the fraternity, but included the national recognition of a 33rd degree of the Masonic Scottish Rite. However, his work about his wife's classmates, as well as his own, was widely circulated, including local libraries and museums.

For his class, a 110-page "Golden Anniversary" bound in a large-page format presented individual vignettes with photos from the lifetimes of each of 78 living classmates, plus panels on the 14 deceased, and 28 faculty and staff. It included high school activity pages, reunion doings, and listed current addresses. Similar booklets honored his wife's high school and nursing classmates in like fashion to effusive acclaim by each group.

During various eras Robert was a family genealogist, Mason, Presbyterian elder, Rotarian, Shriner, Democrat activist, Chamber member, United Way volunteer, Iowa City Housing Commission chair, KFNF Radio DJ, Elk, Civitan, Project GREEN volunteer, Boy Scouts outdoors leader, caving instructor, UI Senior College lecturer, Johnson County Historical Society presenter, Wikipedia online encyclopedia contributor, writers' mentor, Iowa Masonic charities trustee, UI Alumni Association presenter, Iowa City Apartment Association officer, Ballroom Dance Club participant, Kirkwood College advisor, Bur Oak Land Trust member, Press Club officer, and Jester.

He delighted in his central Iowa City home of more than 50 years, which he called "Kinchouse" after his wife's high school sobriquet. Using three major additions, he transformed "a 1950s cracker box" purchased during 1968 into a spacious 16-room pseudo mission prairie arts 'n crafts three-level rambler with enclosed five-car garage. He wrote that the house represented a "towering satisfaction in the achievement of a dream."

The residence he created has four bedrooms and baths, vaulted living room, elevator, tornado shelter, vaulted eat-in gourmet kitchen, dining nook, formal dining room, kitchen den, family room, two walk-in closets and a concealed playroom. Its two decks overlook a landscaped rear yard with a heated hobby and garden outbuilding. His principal builder was a gifted master wood craftsman, a fact clearly visible throughout the home where Robert enjoyed the final months of a long life he considered well lived.

Of his intellectual evolution from church-going mason to moral humanist, he wrote: "I worship at a unified altar of science and morality, welcoming an ever-deepening understanding of the cosmos provided by science, while navigating life within a clear comprehension of the difference between right and wrong couched in the context of fairness and service to one's fellows." He believed that if you travel with love in your heart, you'll never journey alone.

Regular travelers, Margaret and he visited more than 50 countries on five continents, including treks of more than 20,000 miles each to Indochina, southern Africa, and Patagonia. He wrote: "Travel provided adventure and excitement, expanding intellectual and culinary horizons far beyond an otherwise pedestrian existence."

The menus of a thousand venues graced their eyes from Phnom Penh, Edinburgh, Athens, Barcelona, Dublin, Saigon, and Cape Town to Zimbabwe, Laos, Peru, Cuba, Jordan, and Chile. They celebrated in 48 continental states, rode camels to the pyramids, white-water rafted Rio Colorado, snowmobiled Yellowstone, cheered Iowa at its 1982 Rose Bowl game, helicopter toured Victoria Falls, trained across Canada, climbed Tower Eiffel, rode elephant Jake in Botswana, survived earthquakes in Mexico and Chile, operated Panama Canal locks, caught piranha in Rio Amazon, and crawled Vietcong tunnels. They explored museums from Washington DC, Cairo, and St. Petersburg to London, Paris, and New York, plus such heralded antiquities as Machu Picchu, Angkor Wat, Valley of the Kings, Stonehenge, Acropolis, Teotihuacan, Western Wall, Mesa Verde, and Easter Island.

Robert is survived by wife Margaret, by sons Robert "Randy" (Kathie) in suburban Oklahoma City and Eugene (Krista) in Ames, by grandsons Reid, Ethan, Holden, and Henry, and by brother Neal (Connie) in suburban Dallas TX. He was predeceased by siblings Ralph Kenneth, Eugene, Lilith, and Margaret (Argall).

Memorials can be sent to Iowa City Hospice at 1025 Wade Street, Iowa City, Iowa 52240. A GoFundMe
website will be established in the near future for a memorial bench in Reno Street Park.