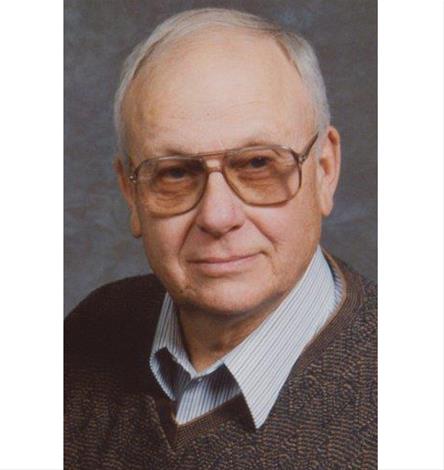 Born on:

November 24, 1933

Departed on:

May 3, 2019

Resided in:

Waukee, IA
Donald LeRoy Hitt
Donald LeRoy Hitt passed away on Friday, May 3, 2019 after living 9 months at The Village at Legacy Point in Waukee, Iowa. He was 85 years old. A memorial service is planned for Saturday, May 11, 2019, at 1:00 PM at the United Trinity Parish in Humeston with a private burial at the Last Chance Cemetery near Derby, Iowa.
Don was born on November 24, 1933, to Sarah Georgia (Horton) and Roy Ferman Hitt in rural Derby, Iowa in the Last Chance area. He started school at Leroy in the 1st grade and met his future wife, Ann Roe. In 2nd grade, his family moved to the farmstead closer to Derby where Don continued his education at the Pollard one room schoolhouse. In 8th grade Don transferred back to Leroy so that he could attend high school where he graduated in 1951.
Don married Ann Marie Roe, his high school sweetheart, on April 18, 1953 in Osceola, Iowa. Don entered the Army shortly after and was stationed in France where he helped construct airports and landing strips during the Korean Conflict. His first child, Donald Barry, was born during this time followed by a daughter, Kelly Ann two years later.
Don and Ann started farming in the Last Chance area in 1954 where they lived for 48 years until moving to Humeston in 2003. They were members of the Last Chance Christian Church and Woodburn Christian Church.
Don and Ann were the best example of what a loving family should be. They were totally dedicated to each other and made sure that their house was a joyful home for friends as well as family. They made sure that every opportunity was afforded to their children. They also attended every school, sporting, music or church event in which they participated. They were active in the community and always quick to volunteer or help a neighbor in need. Don also was a caretaker for Ann when she was diagnosed with frontal temporal dementia. He cared for her at home as long as possible and continued to visit her daily when she moved to a care center until her death in 2011.
Don and Ann especially enjoyed attending their grandson, Tyler's, school, church and sporting events. Tyler was a source of great joy for them and they were his greatest fans. Don was able to attend the wedding service in September 2017 when Tyler married his lovely wife, Sarah (Miesner) Birlingmair.
Don loved to travel. He made sure that the family took a vacation every summer. They put many miles on the fold down camper as they visited ¾ of the states in the USA. The family vacations were often learning vacations. Once the kids were grown they purchased a small RV and spent a good deal of time exploring the country and making new friends.
Don was a kind and most generous man. He leaves to mourn his death his son, Donald Barry Hitt and partner Jim Prine of Johnston, his daughter, Kelly Birlingmair of Waukee, his grandson Tyler Birlingmair and wife Sarah of West Des Moines; sister-in-law, Betty Jo Warren of Des Moines and many nieces and nephews. He was preceded in death by his parents; loving wife; brother Jim and wife Marilyn Hitt; 2 sister-in-laws and spouses, Maxine and Raymond Evans, Mary Lee and Bill Spencer; and son-in-law, David Birlingmair. He will also be missed by his many friends.
Don was such lover of nature and wildlife. Memorials may be directed to the Iowa Natural Heritage Foundation.
Iowa Natural Heritage Foundation (INHF) is a statewide nonprofit conservation organization that works with private landowners and public agencies to protect and restore Iowa's land, water and wildlife.