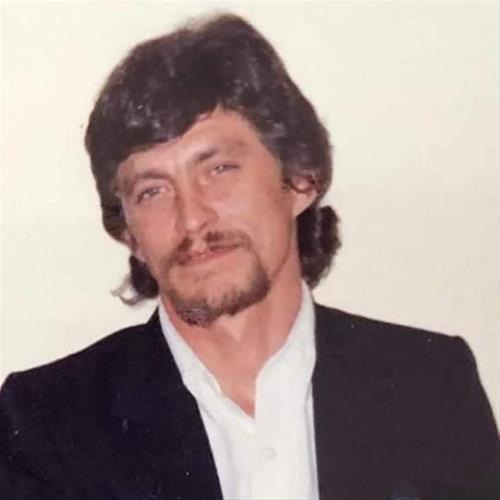 Born on:

June 30, 1955

Departed on:

May 1, 2019

Resided in:

Nevada, IA
David Hugh Johnson
David Hugh Johnson, 63, of Nevada Iowa, formerly Clarion, Iowa. Passed away peacefully at his home on May 1, 2019 of heart failure.

Dave was born June 30, 1955 in Estherville, Iowa. He was the first born child of Jimmie O. And Colleen A. (McDermott) Johnson.

Dave attended school at Saint John's Catholic School in Des Moines, Iowa, and High School in Clarion, Iowa.

In 1974 Dave was united in marriage to Rhonda Bachel of Eagle Grove, Iowa. To this union were born 2 children, Shane Michael Ratzlaff and Barbara Colleen Miller. The couple later divorced.

In 1985 Dave was united in marriage to Julie Allen of Des Moines, Iowa. To this union was born a son, Chadrick Orvid Johnson. The couple later divorced.

Dave lived his life to the fullest, with many adventures and accomplishments. In 1971 at the age of 16, he saved a 3 year old boy from drowning in Lake Cornelia. Later the same year, he saved another man and his grandsons in the same lake. He received an award from Governor Robert Ray and a letter from the U.S. President, Richard Nixon. He went on to achieve his apprenticeship and Journeyman as a Sheet Metal worker at Union Local 45. He enjoyed sailing from an early age on Lake Cornelia. He loved fishing, camping, riding his motorcycle, and loved time spent with family and friends (and his dear dog, Kimcow).

He is survived by 2 sons and 1 daughter and their families. (Son)Shane & Danielle Ratzlaff, (Daughter) Barbara & Andy Miller and (Son)Chad & Jenny Johnson. He had 5 grandchildren, Kaylie Ratzlaff, Kira and Avalon Johnson and Boen and Brode Miller. Survived also by his mother, Colleen Johnson, siblings, Lee, John, Patty, Kay, Laura & Jake and their spouses, along with many nieces, nephews, aunts, uncles & cousins.

Dave was preceded in death by his sister, Theresa Simmons, father, Jimmie O. Johnson, maternal and paternal grandparents and 2 nephews.

Dave's wishes were to be cremated. A private Celebration of Life will be held at a later date.

Condolences may be directed to Dave's children, in care of:
Chad and Jenny Johnson
1420 4th Street
Nevada, Iowa 50201

Or to Shane & Danielle Ratzlaff
Papillion, Nebraska 68046

Or Barbara & Andy Miller
Ammon, Idaho 83406 — with David Johnson.