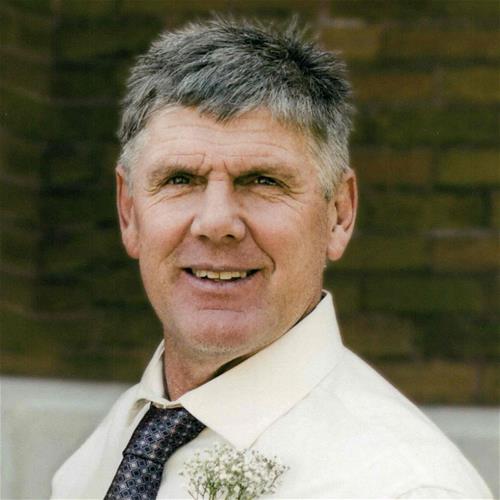 Born on:

November 20, 1962

Departed on:

March 3, 2019

Resided in:

Hawkeye, IA
Terry Martin Bouska
Terry Martin Bouska, 56, of Hawkeye, Iowa, died on March 3, 2019, in home surrounded by his loving family after a courageous battle with stomach cancer.

His family includes his wife of 33 years, Marlene; three children, son Brandon (Taylor) of Tripoli, IA, son Cody (Nicole) of St. Lucas, IA, and daughter Allison (Payton) of Coralville, IA; three grandchildren, Amelia, Maggie, and Tarynn; mother Doris Bouska of Hawkeye, IA, siblings Mike (Rhonda) Bouska of Hawkeye, IA, Ken (Mary) Bouska of Chatfield, MN, Connie (Ken) Gossling of Waucoma, IA, Bill (Jayne) Bouska of West Union, IA, Judy (Steve) Heyer of West Union, IA, Jan (Kevin) Hoheisel of Hiawatha, IA, and Julie (Nick) Taylor of Ontario, CA; and several nieces and nephews.

Terry was born November 20, 1962, in New Hampton, Iowa, son of Jim and Doris Bouska. He graduated from North High School in West Union in 1981. Terry worked for local construction companies prior to owning and operating Terry Bouska Construction for 20 years and later opening Hawkeye Metal Supply, where he worked up until the time of his illness. He was a member of Knights of Columbus and Holy Name Catholic Church. Terry enjoyed restoring his classic car, fishing, and time spent with his family.

He was preceded in death by his father, Jim; father-in-law, Bernard Schmitt; brother-in-law, Paul Wagner; and nephews Jonathan Bouska and Brady Kuennen.

Friends may greet the family 4:00-8:00 p.m. on Wednesday, March 6, 2019 at the Waucoma Event Center at 308 Riverview Dr West, Waucoma, Iowa. Mass of Christian Burial will be held at Holy Name Catholic Church – West Union, IA, on Thursday, March 7, 2019 at 10:30 a.m. with burial at Mount Calvary Cemetery – West Union, IA.

Memorial donations in Terry's honor may be directed to his family.