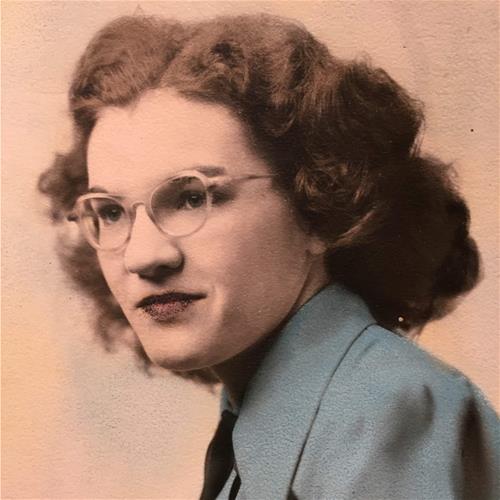 Born on:

October 26, 1928

Departed on:

June 7, 2019

Resided in:

Hiawatha, IA
Iona Diederich
Iona Diederich, 90, passed away peacefully Friday, June 7th at the Dennis & Donna Oldorf Hospice House of Mercy after a brief illness. Services will be held at 10:00AM Friday, June14th at St. Elizabeth Ann Seton Church in Hiawatha, Iowa. A visitation will begin one hour prior, 9:00 am, at the church.

Survivors include her husband of 63 years, Alex; daughter Jayne Griffin, Cedar Rapids, IA and sons Chris (Julie) of Jacksonville, FL, Barry of Daly City, CA, Andy (Kayleen) of Hiawatha, IA; grandchildren Brad, Jill, Elizabeth, Scott, Christine, Ian, Maren; and great-grandchildren Maddie, Macs, and Brantley. She was preceded in death by her parents, Roy and Clara Cummings, sister Dorothy, and brothers, Clayton and Howard.

Iona was born on October 26, 1928 in Dunkerton, Iowa to Roy and Clara Cummings. She was the youngest of four siblings.

As a child she had fond memories of growing up on the family farm; speaking of her mother bringing in the pot belly stove before she woke on cold mornings and once getting lost in a corn field with her niece Rosalie.

As a young adult she lived in Daytona Beach for a short time with her sister Dorothy and brother-in-law Alfred, waitressing and enjoying the sunny beaches of Florida.

She met Alex Diederich at the Tic Tock Lounge in 1954; they married on October 18th, 1955 at St. Johns Church and she settled into being a full-time mother and homemaker in Waterloo, Iowa.

Iona was an Artist, she had a talent for painting on canvas, murals in her home, and decorating. She enjoyed sewing and making most of her own clothing in younger years. Baking was her specialty; cinnamon rolls, cakes, pies, cookies. She had a love for animals, particularly cats. In retirement Mom and Dad enjoyed making crafts and participating in many craft shows. They also traveled to Florida several times to visit their son Chris and family.

Most of all Iona loved being a mother and grandparent– everyone was welcome in her home and was always offered a cup of coffee and something to eat.

Alex and Iona resided in Waterloo, Iowa for 60 years moving to Hiawatha, Iowa in 2015 to be closer to family. All of Iona's children were able to spend her last days by her side, of which we are so grateful.

The family would like to extend a thank you to the staff at University of Iowa Hospitals and Clinics and The Dennis & Donna Oldorf Hospice House of Mercy for their compassionate care of Iona in her final days.

In lieu of flowers the family requests any memorial contributions be made to The Dennis & Donna Oldorf Hospice House of Mercy, 315 18th Ave. Hiawatha, Iowa 52233 or Last Hope Animal Rescue, 1823 16th Ave SW, Cedar Rapids, IA 52404.