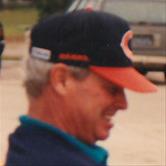 Born on:

July 21, 1935

Departed on:

July 27, 2019

Resided in:

Urbandale, IA
Leonard Charles Oline
Leonard Charles Oline, the son of Leonard Franklin Oline and Dorothy Marie Oline nee Lynch, passed away peacefully at home, shortly after his 84th birthday, on July 27th.
The oldest of four boys, Len was born in Madison, WI. When Len was ten, his family moved from Madison to Des Moines.
He joined the Marines in 1954; however, he never served in any conflict.
Len graduated from Roosevelt High School and upon graduation went to Carthage College in Illinois and returned to Des Moines to attend Drake University. While at Drake he loved to play cards, so he joined the Bridge Team. He was "one of those" who always seemed to know which cards his competitors held, and most of the time knew which card they were going to play. He immensely enjoyed spending time golfing, and also playing cards with a close group of friends every Thursday night for many years and truly missed them when he felt he could no longer participate.
He worked in the car business for a number of years; from sales, to General Manager of Parts, and the service departments at Dewey Ford, Mid-States Ford, Orville Lowe's Mid-Town Motors , Stivers Lincoln Mercury and Senfco Auto.
He moved on from the car business and started Wee Print and Copy in Johnston. He also sold advertising specialties for Spartan Promotional Group. He served on the Johnston Chamber of Commerce for several years before closing his business and working from home.
Len loved Hockey – New York Rangers and Chicago Blackhawks. He played hockey for the Des Moines Amateur Hockey League in the arena on Hickman, played baseball, coached little league and was an avid golfer. He was President of Waveland Golf Association for several years and enjoyed writing their newsletter. He was also very active for a number of years in the Jester Park Men's League. After retiring from work he was the manager at Jester Park Driving Range for several years. Additionally, for a number of years during winter he bowled in two leagues and was always the competitor.
Surviving are his wife of 49 years, Nancy; son Jeff; adopted grandson Keith; grandson Josh (Michell); two great-grandsons Connor and Declan (Auckland, New Zealand) and brother Jack (Johnston). Preceding him in death was his son Michael, his parents, and brothers Richard and Patrick.
No Funeral will be held as per his request, but the family welcomes friends to join a Celebration of Life at Waveland Golf Course Club House, 49th and University, Des Moines, IA, on Sunday, August 11, 2019, from 2 to 4 p.m. A casual meal will be served.
Thanks to our neighbors for the wonderful help and support they have given during this difficult time. The Hospice Home team was so wonderful and supportive, they all helped to make it possible for Len to be at home during his final weeks.
Len loved raising the many dogs he owned over the course of his life, so in lieu of flowers, memorial donations may be made to the Animal Rescue League, 5452 NE 22nd St., Des Moines, IA; or, to Mercy Hospice, Johnston, IA."