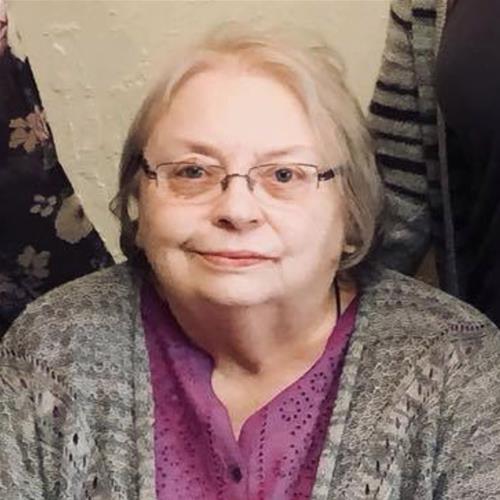 Born on:

December 24, 1946

Departed on:

July 26, 2019

Resided in:

Marshalltown, IA
Deloris M O'Neal
Deloris M. O'Neal, 72, of Marshalltown, passed away peacfully at the Iowa River Hospice House surrounded by her family and her faithful Yorkie, Tip, by her side. For years she valiantly fought kidney disease which ultimately took her life on July 26th, 2019.
She was born Dec 24th, 1946 in Linn County to both the late Harold R Mingo and Edna M. Mingo. After graduating from high school she was visiting her Father at his Barber Shop when a handsome young man came in for a haircut. When he left she turned to her Dad and said "Thats the man I'm going to marry." and they did on April 20th, 1968 at Trinity Lutheran Church. They went on to settle down in the Cedar Rapids area and together they created 3 beautiful children. Their life together was tragically cut short just 8 years later when her husband Randall L. O'Neal was tragically killed in a semi truck accident in Jan of 1977.
Deloris decided then and there that her life was all about raising her kids. She was a homemaker, dedicated Mom and avid quilt maker. She attended Kirkwood Community College and received her AA degree in Horticulture. She worked for a short time as a florist at Blair's Flower Shop in Marion before venturing out and trying her hand at selling wedding gowns at Weddings Etc, which she absolutely loved and excelled at. In 1999 she retired and followed her daughter to Marshalltown to be near family and her grandchildren. Her life was always about family and making sure they all knew they were deeply loved.
Left to cherish her memory are her two sons Tyrone (Jennifer) O'Neal, Todd (Tina) O'Neal and her daughter Tonya O'Neal-Grefe. She was also blessed with four granddaughters, Jordan Webber, Taya Grefe, Amanda (Ryan) Stange, Chelsea (Abraham) Kurtzewll and two grandsons Marcus Webber (special friend Candace Seward) and Mason (Kayle) Webber, as well as great grandaughter Henley Webber and soon to be born Stella Webber.
A grave side service will be held at a later date.