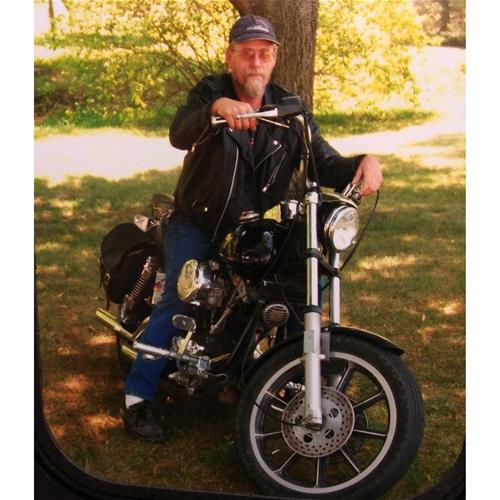 Born on:

April 19, 1954

Departed on:

July 8, 2019

Resided in:

Nevada, IA
Charles (Chuck) Lee Spencer
Charles (Chuck) Lee Spencer, 65 of Nevada, Iowa received his freedom wings at 2:43 p.m., surrounded by his family and friends on 07/08/19.
He was born in Nevada, IA to Royal and Eva (See) Spencer on 04/19/1954. Throughout his life, the jobs he loved the most were with Paul and Betty Nagel. Whether it was being a steeple jack or a trucker or just simply doing yard work. Jobs big or small didn't matter you could count on him being there as he never missed a day. But his favorite job was being an uncle.
He enjoyed riding his Harley around town and going on an adventurous trip. He loved to go fishing, or just tinkering around with wood or metal. If he knew you needed something he was there, helping you move across town or several states, or just a simple task or lending you an ear.
He is survived by his wife RuthAnn Spencer and step-son Elijah of Nevada, IA. Brother Howard (Jennie) Spencer of Zearing, IA. Mike Spencer of Ames, IA. Sister Karla Kay (Gary) Breer of Gilman City, MO. 25 nieces and nephews.
He is preceded in Death by Parents Royal and Eva (See) Spencer
He was truly an amazing Son, Brother, Friend and Husband. He will be missed by all.
There will be a Celebration of life held for Chuck at the American Legion Hall, 1331 6th street in Nevada, Iowa from 5 p.m. to 8 p.m. There will be a Special Toast or Roast for Chuck at 6:00 p.m. Food and Drink will be provided.