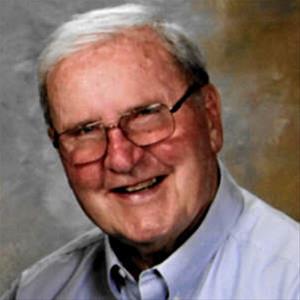 Born on:

September 14, 1934

Departed on:

January 7, 2019

Resided in:

Reinbeck, IA
Paul E. Ehrig
Paul E. Ehrig, 84, of Reinbeck, Iowa, passed away on Monday, January 7, 2019 in Reinbeck, Iowa.
Visitation will be held from 9 - 10:30 AM, Saturday, January 12, 2019 at the Reinbeck United Methodist Church. A Celebration of Life service will follow at 10:30 AM with the Rev. Steve Hubbell officiating.
Survivors include his wife, Janice; children, Debra (Richard) Herrmann of Mt. Vernon, IA, Barry (Tina) Ehrig of Grundy Center and Melinda Ehrig of Cedar Falls; brother, Gerald (Margaret) Ehrig of Reinbeck, IA; grandchildren, Sam, Sean, Connor, Kaitlynn, and Emily.
He was preceded in death by his parents, brother Donald Ehrig, sisters, Dorothy Gunovich and Neva Petersen, and step-father, Peter Byrnes.
Paul Edwin Ehrig was born on September 14, 1934 in rural Tama County, Iowa, the son of Ernest and Emma (Raum) Ehrig. On July 11, 1959, he married Janice Owen in Reinbeck, Iowa. Paul was a practicing veterinarian for 10 years serving Grundy and surrounding counties. He then farmed in Grundy County for the remainder of his life. He will be greatly missed by all who loved and knew him.
Memorials: may be directed to Reinbeck Volunteer Fire Department, Reinbeck United Methodist Church and the GR Elementary School Volunteer Reading program.