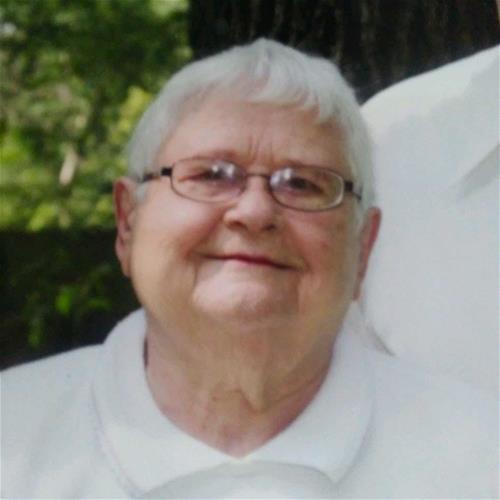 Born on:

March 12, 1929

Departed on:

January 8, 2019

Resided in:

McGregor, IA
Marjorie Goldsmith
Marjorie A. Goldsmith, 89, of McGregor, IA, formerly of Earlville, passed away Tuesday, January 8, 2019.
Memorial Mass of Christian Burial: 10:30 AM Saturday, January 19, 2019 at St. Mary's Catholic Church, McGregor, with the Rev. Nils de Jesús Hernández officiating. Inurnment will be held in St. Mary's Catholic Cemetery, McGregor. Visitation will be held from 9-10:30 AM Saturday at the church.
Survivors include her husband, Alfred; children, Mary Ann Hanson of San Manuel, AZ, Randy (Sarah) Thuman of Earlville, IA, Guy (Jeanne) Goldsmith of Tiffin, IA, and Bryan Goldsmith of Denver, CO. Also surviving are 8 grandchildren and 7 great grandchildren.
She was preceded in death by her parents, first husband, Willis Thuman, two sisters, Ruth Overton and Bertha Heeren and a brother, Melvin Wells.
Marjorie Ann Wells was born March 12, 1929 in Cedar Rapids, the daughter of Leslie and Ruth (Alexander) Wells. She married Willis Thuman in June 1948 in Oskaloosa, IA, and he passed away in 1962. On December 28, 1963, she married Alfred Goldsmith in Stone City, IA. Marjorie was a member of St. Mary's Catholic Church where she enjoyed her church family and activities. She enjoyed baking, sewing, and especially being with her family. She will be greatly missed by all who loved and knew her.